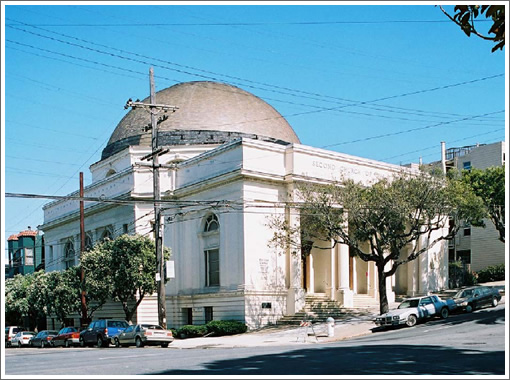 A plan to raze the Second Church of Christ Scientist church on the southeast corner of Dolores and Cumberland and build a smaller church and eight dwelling units on the site was drafted back in 2006 but ran into a wall of neighborhood opposition and was never approved.
Having since been yellow-tagged by the City as an unreinforced masonry building which doesn't meet current seismic standards, plans to reinforce the building and convert the vacant 22,000 square foot church into four residential units are moving forward with the Planning Department's recommendation that the proposed conversion be approved this week.
As we first reported about the proposed "Light House" project in September, new partition walls within the existing auditorium and mezzanine would divide the space for three of the new dwelling units while an all new penthouse level would be created by raising the suspended ceiling seven feet and adding a new 3,020 square foot floor beneath the dome: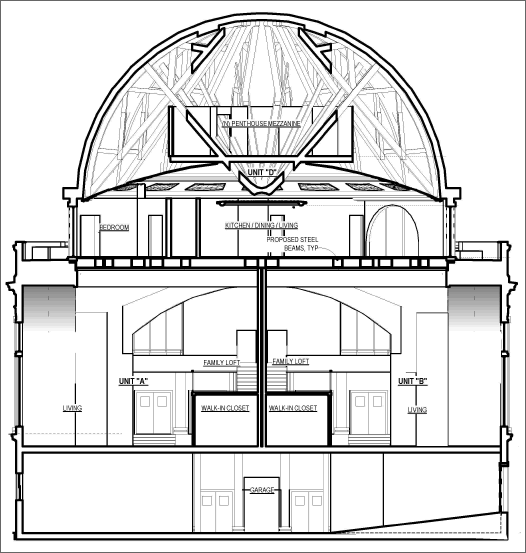 As proposed, the existing surface parking lot behind the church would be converted into a landscaped garden and a four car garage would be constructed in the basement.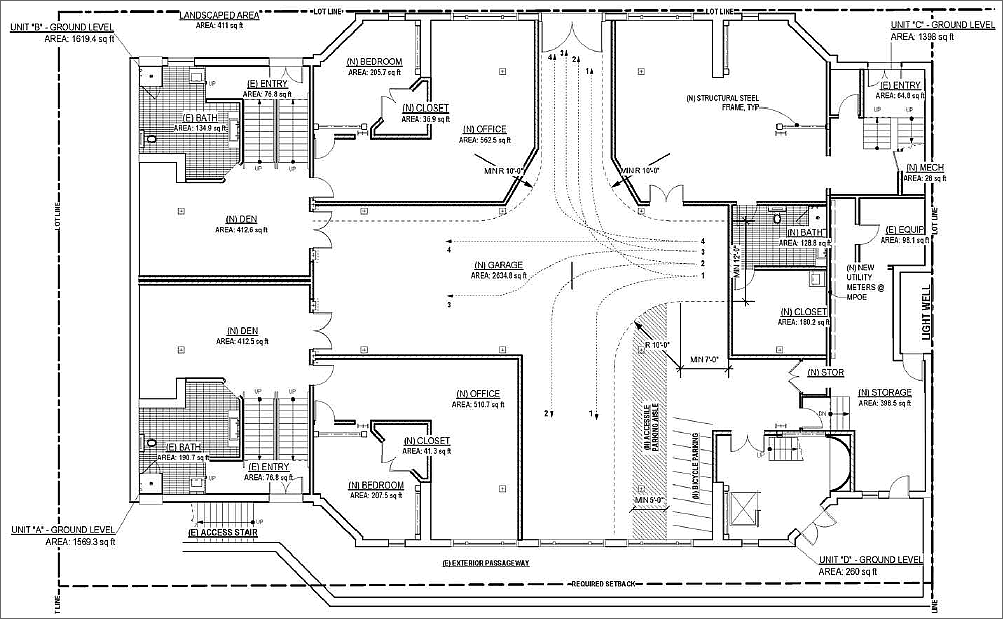 The estimated construction cost for the conversion is "between $1,165,000 and $2,200,000" and will take nine months with projected occupancy in the spring of 2015 if approved.