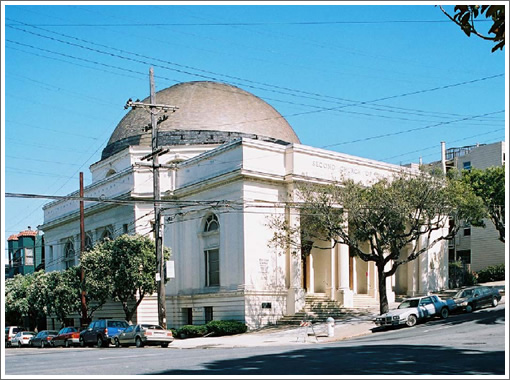 As proposed, the Second Church of Christ which overlooks Mission Dolores Park at 651 Dolores Street will be converted into a 26,000 square foot residential building, with four big three-bedroom units and a four car garage within the church's existing exterior walls.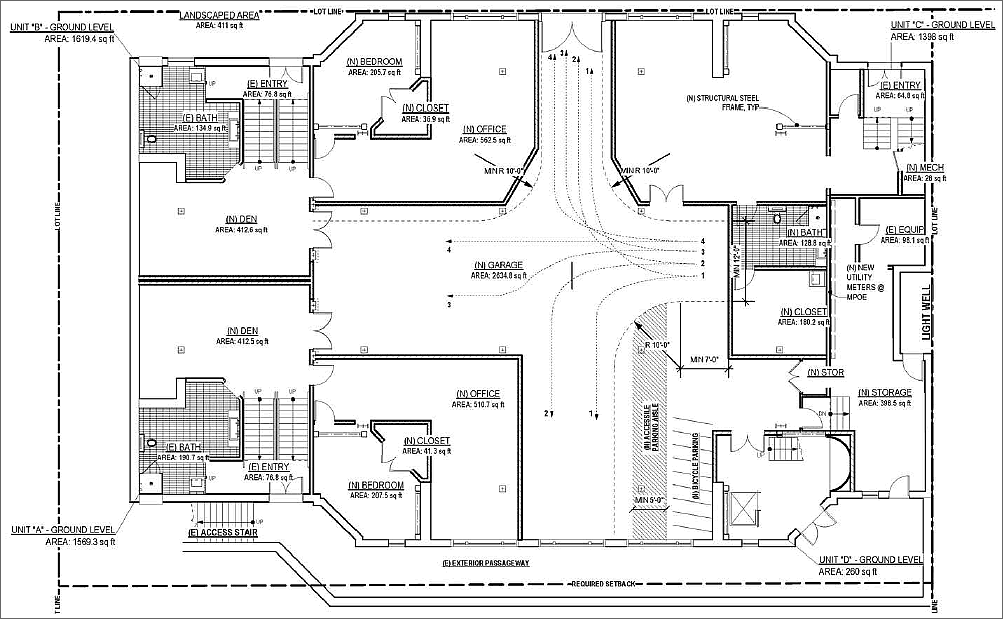 New partition walls within the existing auditorium would divide the space between three of the new dwelling units: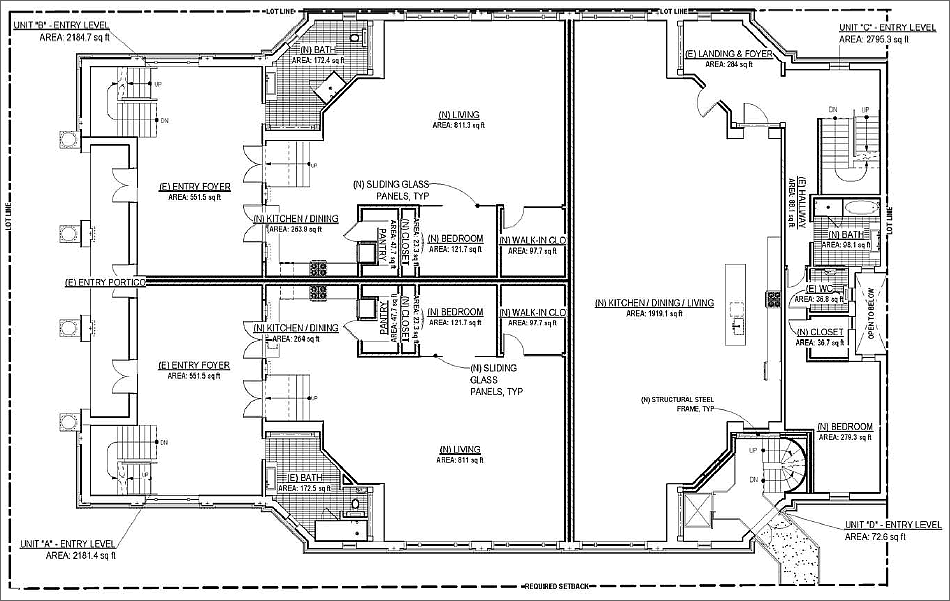 An all new penthouse level would be created by raising the suspending ceiling by seven feet and adding a new 3,020 square foot floor beneath the dome.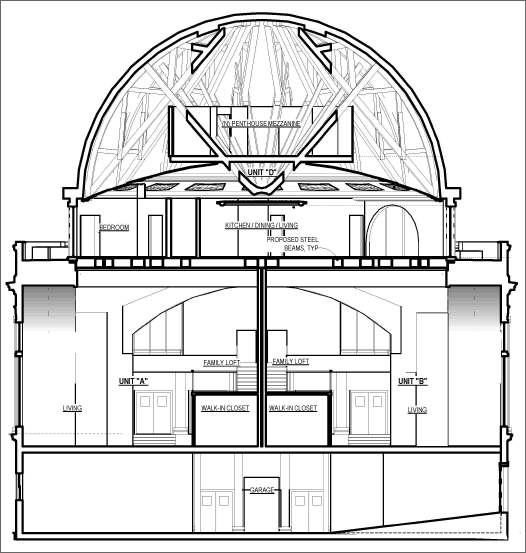 Outside, the "SECOND CHURCH OF CHRIST SCIENTIST" metal signage facing Dolores Street would be replaced with in-kind lettering to state: "THE LIGHT HOUSE."
In 2006, a plan to raze the church which was designed by architect William H Crim Jr. and built in 1917 had been drafted but was never approved with designs for a smaller church and eight new dwelling units to be built on the site instead.