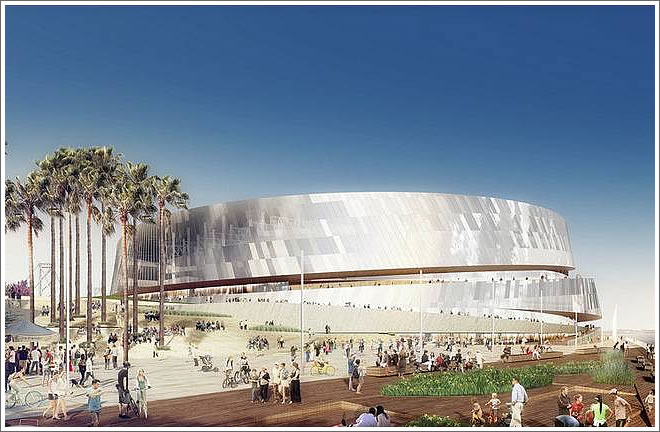 As we first wrote last year with respect to the plan to build an arena upon Pier 30-32:
With San Francisco Mayor Ed Lee deeming it his legacy project, and the project sponsors lining the pockets of nearly every political, development, and public relations consultant in the city, some might consider the Warriors Arena that's proposed to be built upon Pier 30-32 to be too big or connected to fail. But this is San Francisco, after all.
Birds helped overturn the approved development of 555 Washington. NIMBY neighbors have stalled the approved development of 8 Washington for at least another year. And an early plan to develop the very Pier upon which the Warriors Arena would be built fell apart during negotiations of the financial terms.
The draft development deal with the Warriors would cap the City's exposure on the billion dollar project to a $120,000,000 reimbursement for Pier rehabilitation and potential public improvements with funding of the reimbursement limited to rent credits (the piers would be leased to the Warriors for $1,970,000 a year), the sale of Seawall 330 for an estimated $30,400,000, and new property tax revenue generated by the Warriors development.
Assuming a term sheet for the deal can be agreed upon, the Bay Conservation and Development Commission approves the use, the Piers are successfully rezoned for development over 40 feet, and any legal challenges are overcome in a timely manner, San Francisco and the Golden State Warriors will have a new Arena by 2017.
While a term sheet for the project has been agreed upon, the estimated cost for improving the pier for development has since risen from $120 million to $170 million, the project is already months behind the tight schedule for meeting a 2017 opening, and not only has the BCDC not approved of the project, they're pushing for additional time and delay.
The lawsuit and referendum circus challenging the development has yet to even begin.