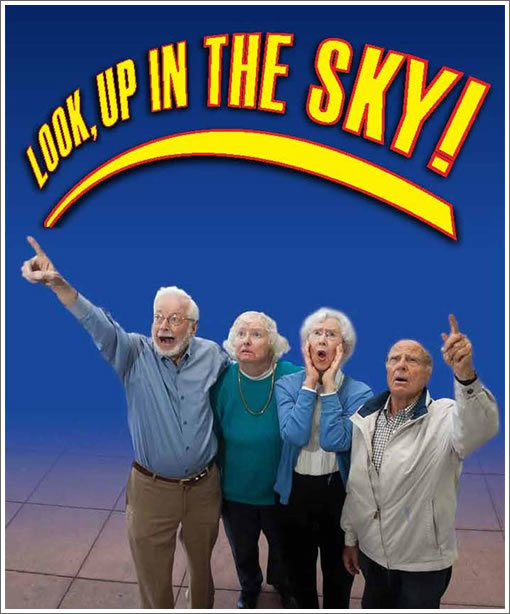 From the "SOS Cathedral Hill" site which implores its readers to "get the facts about the massive luxury condo [proposed] on Cathedral Hill" and join them "in the fight to protect our neighborhood":
New York Developer Adco Group wants to build a massive 30+ story, 400 foot tall luxury condo on Cathedral Hill that would be visible from much of the city. This proposal is nearly double the height of any existing building on Cathedral Hill and will stick out like a sore thumb.

This structure does not fit in our neighborhood. In fact, it will put the many seniors who live in our neighborhood at risk. The increased traffic on Post St. will make worse an already unsafe environment for pedestrians.

The project will endanger pedestrians and seniors, increase traffic and strain already limited MUNI resources. We just can't afford the risk.
With respect to getting the facts straight, while ADCO's proposed tower would be the tallest building on the block, at 416 feet it's nowhere near "nearly double the height" of the existing Sequoias building which tops out at 396 feet next door.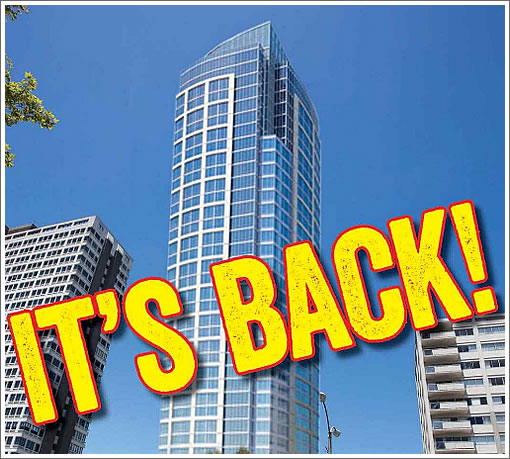 And no, that's not One Rincon Hill in the rendering above (nor, unfortunately, is it the SOM design which had originally been drawn for the site).