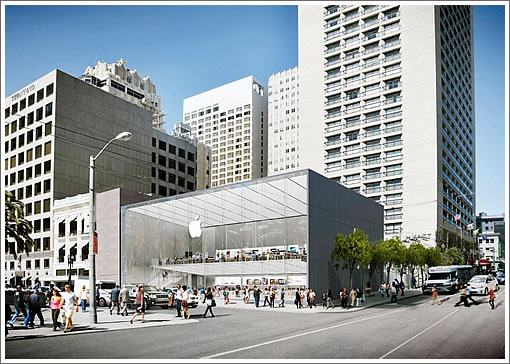 As a number of readers quickly noted a couple of weeks ago, the preliminary designs for Apple's proposed store on Union Square would kill the Grand Hyatt Plaza behind the existing Levi's store and build an 80-foot long wall along Stockton Street. Ruth Asawa's "San Francisco Fountain," a fixture of the plaza, would appear to get the axe as well.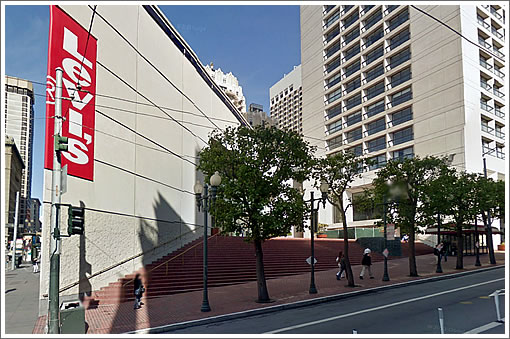 In the words of John King today, while there's plenty of time to take the strong points of the design and "make it into something that feels like it belongs," that could be tough:
Apple's desire to move to Union Square from its current shop at 1 Stockton St. was announced by Mayor Ed Lee, who didn't stop there.
"Apple's new store is quite simply incredible," Lee gushed. "I can think of no better location for the world's most stunning Apple store. … I want to thank Apple for their investment in this city and continued commitment to growing jobs in San Francisco."
With that kickoff, the City Planning Department can't send Apple and [Foster + Partners] back to the drawing board. It's another example of a task-oriented mayor's office putting an emphasis on upbeat press releases over a long-term commitment to the city's physical environment.
At the very least, both proponents and opponents of the proposed design are likely to agree, the proposal is simply incredible, indeed.
∙ Apple's Plan For A Flagship Store On Union Square [SocketSite]
∙ Boxy Apple store could shrink popular plaza [Chronicle]