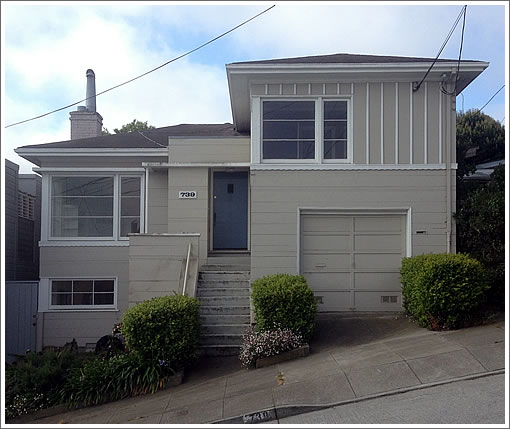 Having sold for $1,252,000 in April of 2007, the 992 square foot pre-war Noe Valley home at 739 27th Street resold to a contractor for $1,150,000 this past August.
With approved plans to officially "remodel and expand" the Westlake modern style home (moving the garage, adding a story, and building into the rear yard), according to a plugged-in tipster, the demolition commences today.
Also according to our tipster, the plan for 739 27th Street includes new view suites, an elevator, a wine cellar, and a three car garage with the developer shooting for a sale price of over $4 million when the "trophy house with a view" is finished.
And that's exactly how the median price can grow despite an apples-to-apples decline.