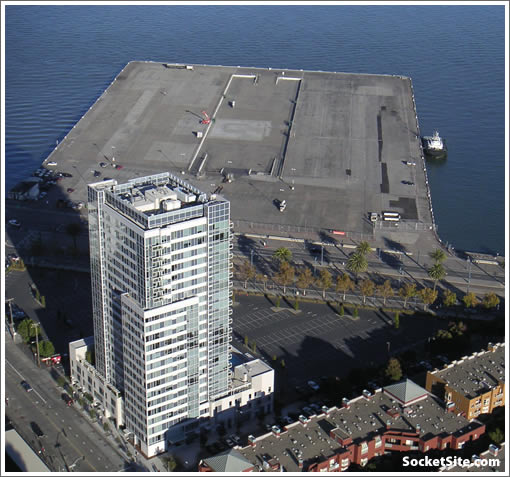 Pier 30-32 was granted to the City and County of San Francisco by the state in trust "for purposes of commerce, navigation, and fisheries, and subject to specified terms and conditions relating to the operation of the Port of San Francisco."
While the use of Pier 30-32 for a cruise ship terminal was authorized and written into law, the terminal was built upon Pier 27 instead. And as it stands, an arena upon Pier 30-32 is not a legally authorized use.
Introduced by Assembly Member Phil Ting, Assembly Bill 1273 (a.k.a. the Pier 30-32 Revitalization Act) will be considered by the Assembly Local Government Committee in Sacramento on Wednesday.
As proposed, AB 1273 would revise the existing authorization to develop Pier 30-32 for use as a cruise ship terminal and authorize the Port Commission to approve the development of Pier 30-32 as a multipurpose venue (i.e., the proposed Warriors Arena) instead.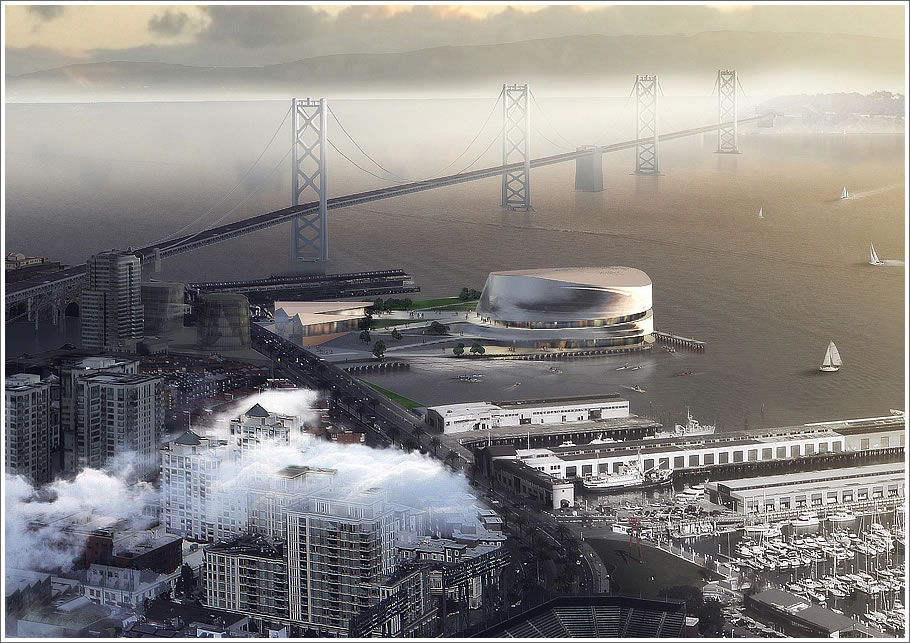 From the Assembly's early analysis of the bill:
The bill asserts that the [proposed Warriors Arena] is consistent with the common law public trust. The challenge with this assertion is that the common law Public Trust Doctrine, as interpreted by the U.S. Supreme Court, places limitations on the Legislature's authority to use trust lands for non-trust purposes.

A basketball arena, which is a major feature of the project, is not a traditional public trust use—it does not involve water related commerce, navigation, or fishing. However, there are examples of non-trust uses on public trust lands that have been deemed legitimate by the courts because they are incidental to and accommodate other trust uses.

Additionally, the courts have recognized that the public trust doctrine is flexible to address changing public needs related to public trust lands.
Opponents fear the bill is simply a means by which to bypass the Bay Conservation and Development Commission. As always, we'll keep you posted (up) and plugged-in.