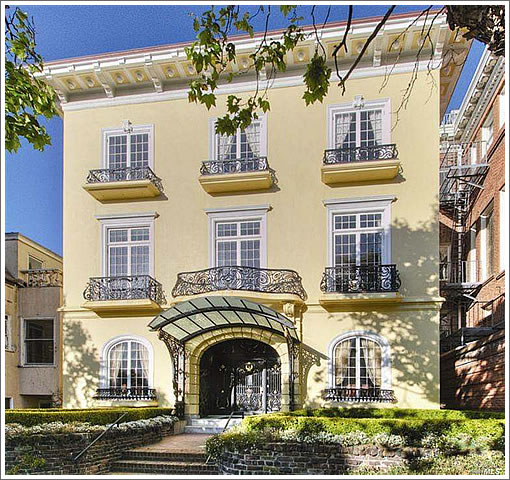 While listed with its "Address Withheld By Seller," or "Undisclosed," plugged-in people should recognize the seven bedroom Pacific Heights Italianate mansion that has just returned to the MLS at $24,800,000 as 2820 Scott Street, the 2008 Decorator Showcase.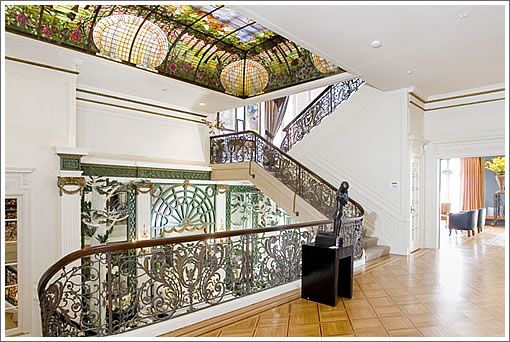 A boarding house prior to being purchased by the Paige family (think Paige Glass) in December 2005 for "much less" than its list price of $8,500,000, the 16,000 square foot property has since undergone a major renovation, remodeling, and re-decorating.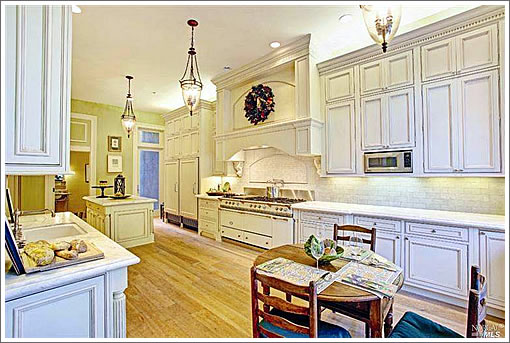 Unofficially asking $29,500,000 at the time of its Showcasing in 2008, a few months later it was officially listed for $27,500,000 and quickly reduced to $19,975,000 that September. Withdrawn from the market in December of 2008 having failed to find a buyer, 2820 Scott Street became the bachelor pad for the Paige's then 38-year-old son.
And while the views from within might be limited, the views from the roof deck are not.