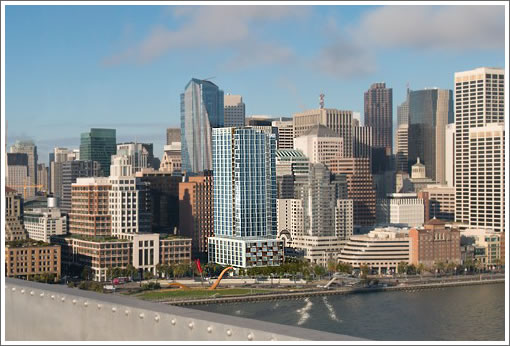 As we first reported last month, and for which we now have the renderings, the design for the proposed tower to replace the existing eight-story parking garage at 75 Howard Street is up to 31 stories and 350 feet, 150 more than for which it's currently zoned, with 186 condos over a ground floor restaurant, café, and 175 underground parking spaces.
The project would also yield a new 5,000 square foot public park in the existing concrete triangle at the end of Howard Street, between Steuart and Embarcadero: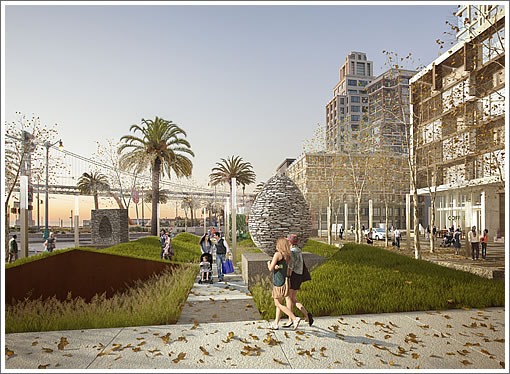 As the concrete triangle, which is currently fenced, semi-recently appeared: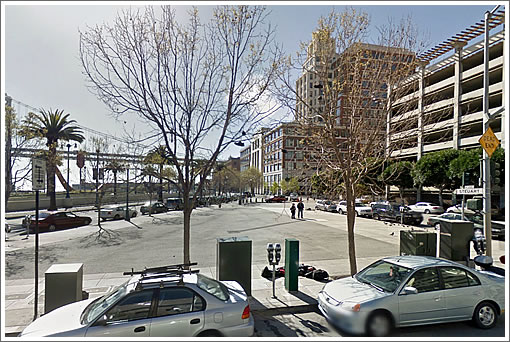 The project sponsor is holding a community meeting to discuss their plans Thursday, January 10, 6pm at the Embarcadero YMCA. As always, we'll keep you plugged-in.
∙ Designs For A 350-Foot Tower To Rise At 75 Howard Street [SocketSite]