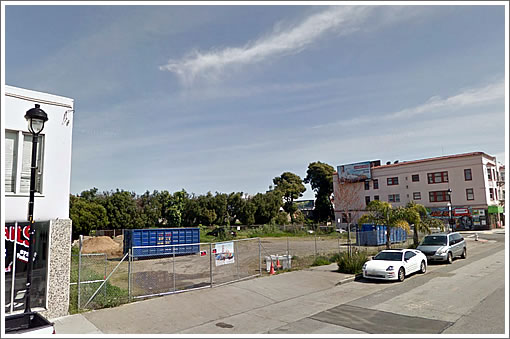 As we first reported with respect to the Portola parcel at 2895 San Bruno Avenue last year:
The site of a former gas station that was demolished in 2009 and has sat vacant, unpaved and fenced in by a chain-link fence since, the 11,250 square foot lot on the northeast corner of San Bruno Avenue and Woolsey Street in Portola will be subdivided into five lots as proposed. And upon each of the lots, a new 4-story mixed-use building would rise.
All five buildings would consist of two residential units above retail and office spaces on the first and second floors with a rear facing garage for two vehicles and one bike each.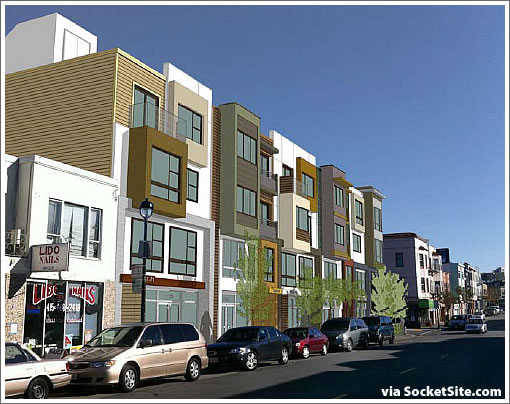 Slated to be approved in December, 2895 San Bruno's Planning Commission hearing was postponed until this week and includes a request to reduce the required number of commercial/retail parking spaces for the development from fourteen (14) to zero (0) with the proposed ten (10) parking spaces allocated to the dwelling units above.