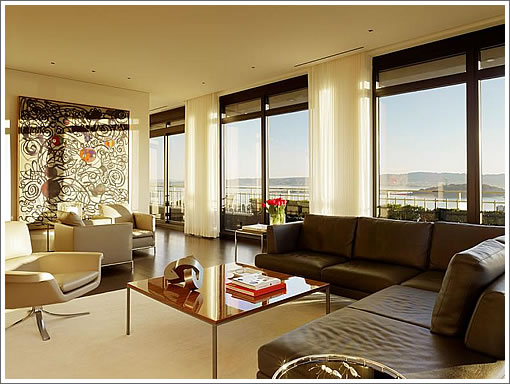 As a plugged-in reader wrote when we first reported that 1170 Sacramento #19B was in contract having been listed for $6 million or $3,000 per square foot:
No doubt the new owner is the same First Republic Bank exec that swooped up PH A and C. Both within the last year. Now he can build out a full floor penthouse mecca. Who else would have paid the over-the-top asking price? Only someone that had to have it.
As we reported after the deed was recorded and the sale very quietly closed escrow at $5,565,500 (a record $2,784 per square foot), the buyer was, in fact, the aforementioned First Republic Bank Chairman and CEO that had to have it and now owns the entire floor.
And as a plugged-in reader presciently commented eight months ago:
I wouldn't be surprised if [a top agent] ends up with a nice view listing on Vallejo in a year or so. I don't know the family well, but 10 years ago I ended up at a Christmas sing along party at the Vallejo house and didn't spend much time singing in the front room with the piano since the view at the back of the home was just amazing…
While not yet listed, the CEO's home at 2636 Vallejo is now on the market and asking $11,500,000 for the 7,050 square foot house with big bay views out the back.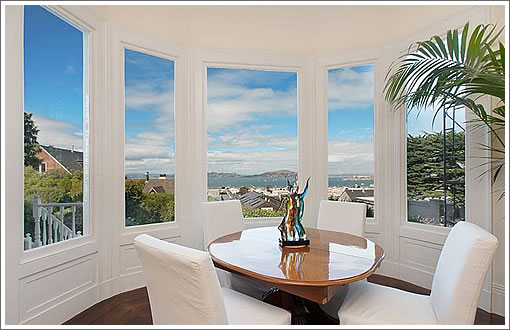 ∙ Listing: 2636 Vallejo (7/5.5) 7,050 sqft – $11,500,000 [2636vallejo.com]
∙ Scoop: A Record $3,000 Per Square Foot In San Francisco Within Sight [SocketSite]
∙ Shooting For A Record $3,000 Per Square In San Francisco [SocketSite]
∙ The Shell Of The Northern Penthouse Atop 1170 Sacramento Sells [SocketSite]
∙ A Record $2,784 Per Square Foot In SF And Bank (Executive) Owned [SocketSite]