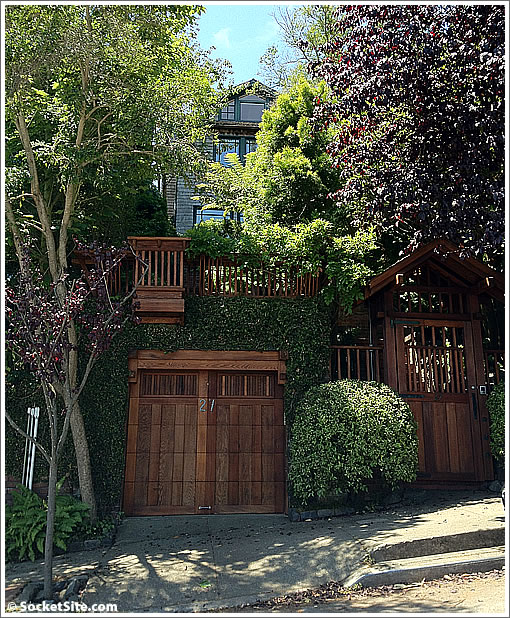 Last month we first reported Armistead Maupin's 1,606 square foot home was about to hit the market at 27 Belmont Avenue
As we noted at the time, the property had been priced by Bernie "Fifty Offer" Katzmann at $1,198,000, under $750 per square foot for the Parnassus Heights property with views.
As a plugged-in reader noted soon thereafter:
Around this neighborhood the lore is that nice houses go for $1000/square foot. This one counts as nice — not only views, but green outlooks in multiple directions. Plus, the house has gotten a lot of love from somebody with taste. So yeah, there are comps for a 1.6M price.
The sale of 27 Belmont closed escrow last week with a reported contract price of $1,640,000 ($1,021 per square foot). Yes, that's 37 percent "over asking" yet more or less right at market having simply been priced well below.
Keep an eye out for the press release and postcards, perhaps even an article in the paper!
∙ Armistead Maupin's Storied San Francisco Home Hitting The Market [SocketSite]
∙ Have You Heard The One About The House With Over 50 Offers? [SocketSite]
∙ It's Not This Mid-Century Modern Noe Valley Home That Was Flawed [SocketSite]