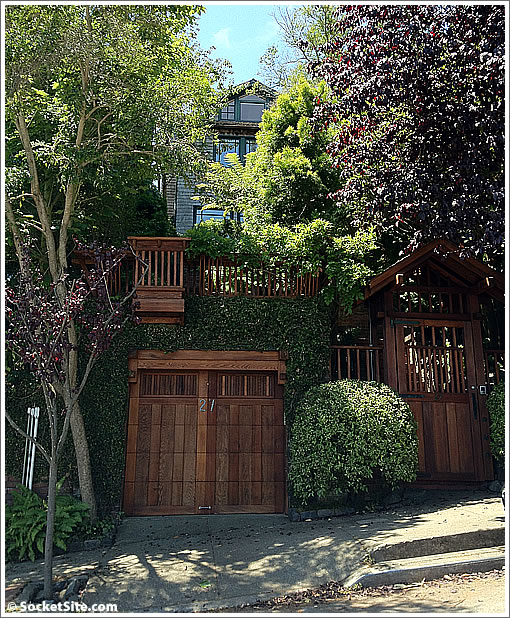 From Armistead Maupin's novel "The Night Listener":
Out of habit, I approached the house from the sidewalk across the street, where I could see it in context: three narrow stories notched into the wooded slope. Its new cedar shingles were still too pallid for its dark green trim, but another season or two of rain would turn them into tarnished silver. I'd been eagerly awaiting that. I'd wanted the place to look ancestral, as if we had lived there forever.
The house was 27 Belmont Avenue, which Maupin has owned since 1993, the year in which Maupin's "Tales of the City" miniseries was first broadcast in America.
Tomorrow, the Parnassus Heights property at 27 Belmont will hit the market priced by Bernie Katzmann at $1,198,000 as Maupin and his husband are leaving his storied San Francisco behind and heading to Santa Fe.
And yes, the shingles have since tarnished.
UPDATE: 27 Belmont has officially hit the market, listed at 1,606 square feet and looking a lot less tarnished on the inside.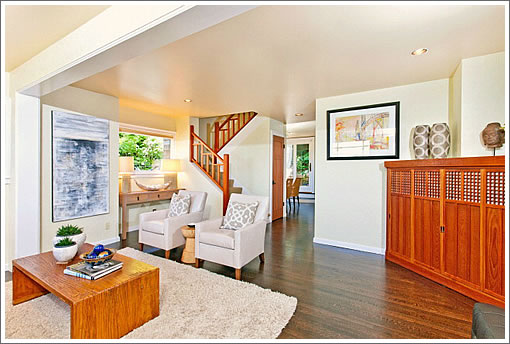 ∙ Listing: 27 Belmont (3/2) 1,606 sqft – $1,198,000 [talesofthecityhome.com]
∙ Armistead Maupin [facebook.com]
∙ Have You Heard The One About The House With Over 50 Offers? [SocketSite]