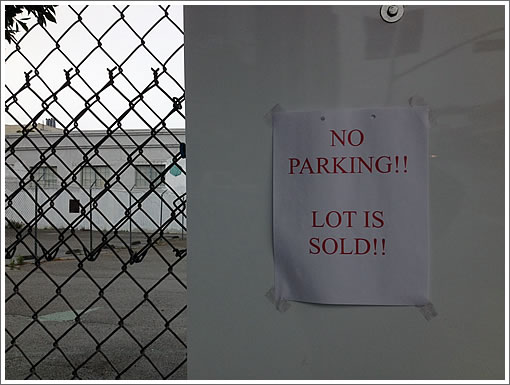 Having sold for $1,700,000 in December of 2010, a plugged-in reader and blogger reports a "NO PARKING!! LOT IS SOLD!!" sign has finally been posted at the surface area parking lot at 3500 19th Street and Valencia.
As we first reported last year, the site is entitled for a five-story building with 17 dwelling units (a mixture of one and two-bedrooms as proposed) and 2,958 square feet of retail. The project will be built with 15 parking spaces including two (2) for car share.
The design hasn't been finalized and permits have yet to be issued to start building, but a few months ago the Planning Commission did approve a request to allow the project's affordable housing requirement to be fulfilled by an in lieu fee rather than built onsite.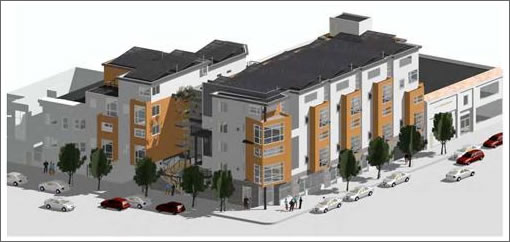 As always, we'll keep you posted and plugged-in.