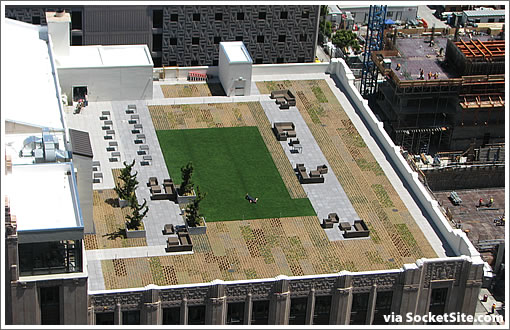 Speaking of the reincarnation of 1355 Market Street, a plugged-in tipster captures Twitter's rooftop garden which has been rising atop the building.
In the words of our tipster who lives across the street in Fox Plaza, "I can tell you that the wind can be fierce, so I don't know how anyone will be able to enjoy the rooftop garden."
With the remake of Stevenson Alley in the works, perhaps an artistic turbine garden atop the building would have been a better call. And watch out for flying furniture.