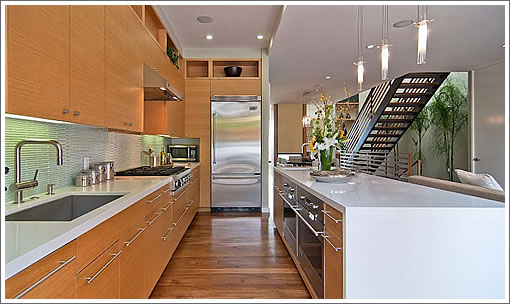 The sale of 350 Hill Street closed escrow on Friday with a reported contract price of $3,250,000 ($956 per square foot). While that's 4 percent under its list price of $3,395,000, it's 12 percent over its sale price of $2,900,000 in 2009.
To repeat a sentiment we've stated before: Design matters, damn it (as do views).
Once again, the Maniscalco designed Dolores Heights property was featured on the 2011 AIA Home Tour and offers four bedrooms across three levels with big windows, an open floor plan, and some rather nice and recognizable indoor-outdoor living off the kitchen.