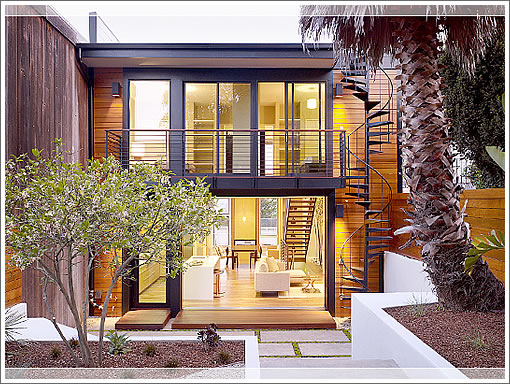 While we don't believe it has officially been announced, it's a plugged-in tipster that notes the AIA's 2011 San Francisco Living: Home Tours lineup is now online. The list of featured properties and architects (that's the "Hill Street Residence" pictured above):
Noe Vista (Kennerly Architecture & Planning)
Harrison Street Residences: 1 x 2 (Studio 12 Architecture)
Old Bernal House (Feldman Architecture)
Hill Street Residence (John Maniscalco Architecture)
Congo Street Residence (MaK Studio)
Alpine Terrace Residence (H+H Creative)
St. Germain (Andy Rodgers Design Studio with SF Modern)
Sunset Overlook (John Lum Architecture)
Richmond Re-Do (Addison Strong Design Studio)
Parkview Terrace (Kwan Henmi / Fougeron Architecture)
As always, bonus points for connecting the moniker with an address, a handful of which should be layups for the plugged-in. And extra credit for pegging which of the properties will hit the market as soon as the tour ends.