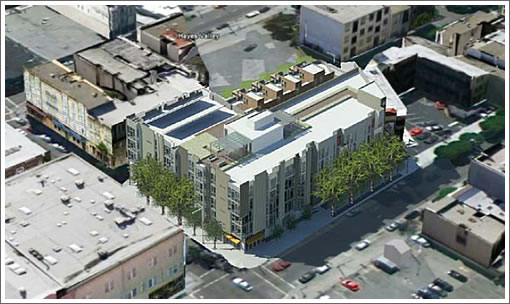 Last July, San Francisco's Planning Commission approved the development of 63 residential units over 5,000 square feet of ground floor retail and 37 parking spaces (32 residential, 3 commercial, and 2 car share) upon the parking lot at 401 Grove Street.
While the written application for development indicated the project was "proposing parking in an amount which is principally permitted by the Planning Code" (32), the plans depicted seven residential tandem parking spaces, seven more spaces than were approved.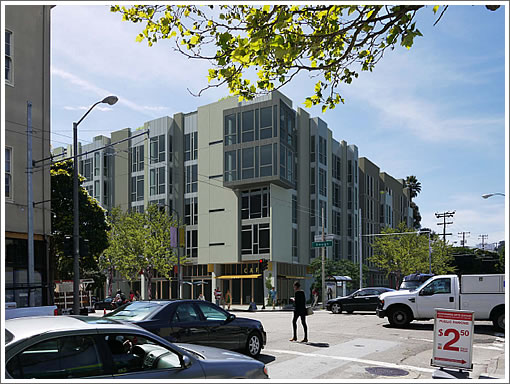 Intimating the "loss" of the seven parking spaces "in an environment where financing and equity are extremely difficult to put together" could jeopardize the entire development, the project sponsors requested an amendment to allow a total of 44 spaces.
Following a couple of failed motions, the Planning Commission effectively rejected the amendment. And a few weeks later, the developer applied for the permit to start work and the ground has since been broken.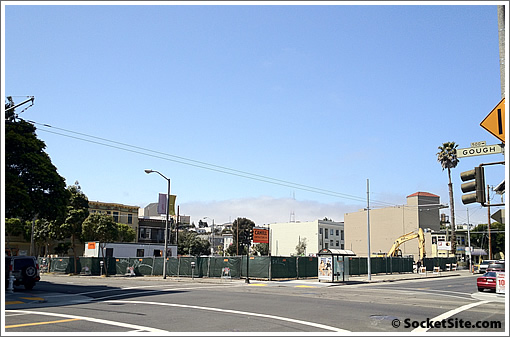 Expect the building to be finished by the end of 2013 or early 2014.
∙ 401 Grove Street: The Revised Designs And Density [SocketSite]
∙ Permits For 401 Grove On Hold Over Parking Dispute With Planning [SocketSite]
∙ The 401 Grove Street Seven And Great Parking Debate Continued [SocketSite]