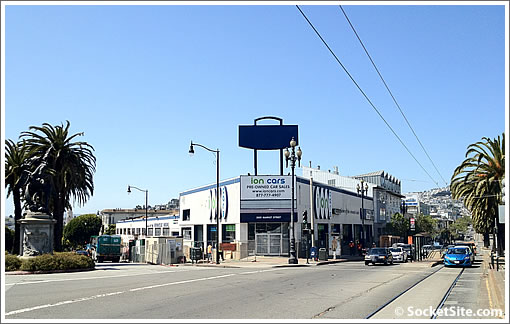 Demolition and excavation permits have been granted, as a plugged-in tipster reports, a construction fence now surrounds the former S&C Ford dealership at Market and Dolores, and the Prado Group has started clearing the way for 2001 Market Street to rise.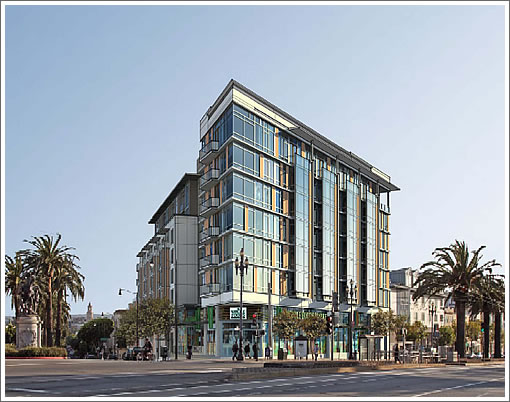 Once again, an eight story building along Market Street (stepping down to four stories at 14th Street) with 82 residential units over a 31,000 square foot Whole Foods and 101 parking spaces will rise on the site over the next 19 months if all goes as planned.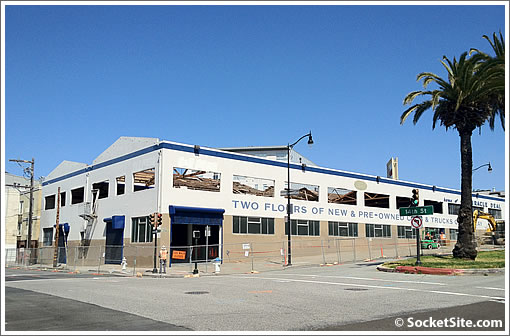 UPDATE: Speaking of going as planned, from the comments:
There have been rumors floating around that Whole Foods has pulled out of this project, having decided that building new stores is not cost-effective when compared to rehabilitating existing buildings. Their withdrawal would endanger the entire project. Anyone plugged-in to be able to confirm or deny that?
At this point, that's a rumor we can neither confirm nor deny. Readers?
UPDATE: Consider the rumor busted. From the Prado Group: "…Whole Foods is happening. Look forward to the store opening in fall 2013." Pass it along.
∙ 2001 Market Street Development (AKA Whole Foods Castro) Approved [SocketSite]
∙ 2001 Market Street Prepares To Meet The Planning Commission [SocketSite]
∙ Drawings And Details For The Proposed Development Of 2001 Market [SocketSite]