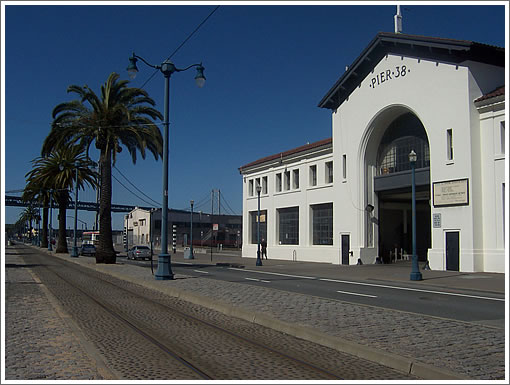 Speaking of mega-yachts, from the Business Times with respect to Pier 38:
The Port of San Francisco is evicting a cluster of technology companies and a venture capital firm from Pier 38 after wrestling control of the property from a man the city contended leased space to subtenants without authorization.

Tenants, including popular WordPress blogging maker Automattic Inc., the Dogpatch Labs technology incubator run by Massachussetts-based Polaris Venture Partners, 99 Designs and others, have been given until Sept. 30 to vacate the premises, which are located just north of the San Francisco Giants' ballpark and the Caltrain station.

The eviction notices delivered Tuesday afternoon follow the Port's recent victory in its lawsuit to regain control of the decaying Pier from Carl Ernst and his Pier 38 Maritime Recreation Center Inc., with whom the Port has sparred repeatedly over a more than 15 year period.

Ernst claims Port officials have purposely frustrated his attempts to develop Pier 38 because they want to steal his vision for developing the property into a home for mega-yachts.

Port spokeswoman Renée Dunn said this week's evictions were prompted by safety concerns regarding Pier 38 that were identified by the city Fire Marshal and outside experts.
From Automattic's CEO: "There might be perfectly good reasons why they're doing this, but because they are not talking about it, there's all kinds of conspiracy theories forming that they just want to give the pier to Larry Ellison for his America's Cup thing."