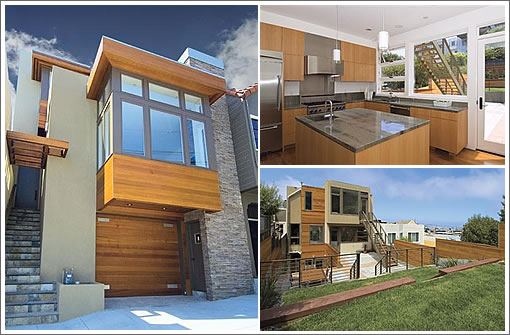 As we wrote this past June:
On the market in 2006 asking $2,479,000, the Mark Brand designed contemporary single-family at 4381 26th Street sold for $2,600,000 in a month, an outcome that was more the rule than an exception for the market at the time.
As a plugged-in tipster notes, the Noe Valley home is back on the market four years later and asking $2,479,000. Will the same list price (and pics) yield similar results in 2010?
Withdrawn from the MLS in November without a sale in 2010, 4381 26th Street returned to the market today asking $2,350,000, a sale at which would represent an "apples-to-apples" 10 percent drop below its 2006 value for the contemporary Noe Valley home.
∙ 4381 26th Street Listed At 2006 Price And Looking For A Repeat? [SocketSite]
∙ The Wood, The Stone, The Windows…Oh My! [SocketSite]