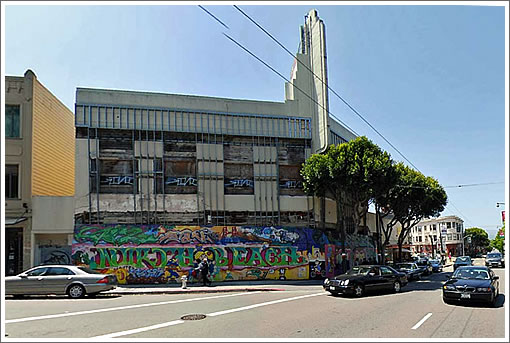 In addition to the proposed rehabilitation and expansion of David Ireland's 500 Capp Street, and a vote on the proposed 48-unit development at 1645 Pacific, the long shuttered North Beach Pagoda Theater is back in front of San Francisco's Planning Commission tomorrow afternoon.
With authorization to convert the dilapidated theater into 18 condos over ground floor commercial and 27 parking spaces approved by the Planning Commission nearly two years ago, the project sponsors are now requesting an amendment to change their Affordable Housing Requirement from constructing 4 off-site BMR units to paying an in-lieu fee.
With respect to the re-development as proposed:
New openings will be introduced on all elevations to allow for a residential use on the upper floors. A courtyard will be inserted on both the north and south elevations in order to provide additional light, air, and open space to the residential units.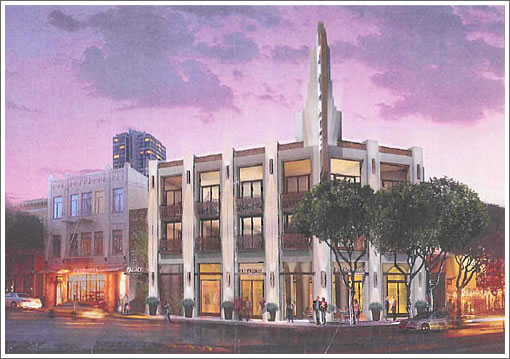 The ground floor will contain a residential entrance and offstreet parking entrance and two retail commercial spaces – a 1,000 square foot space, and a space for La Corneta restaurant, of approximately 4,000 square feet but less than 3,999. The project does not propose any expansion of the existing building envelope.
The Planning Department recommends approval of the project and we'll happily note the second floor bay windows have been removed from the latest rendering (while also noting that as a condition of approval, "The project sponsor shall continue to work with Planning Department staff on the details of the design of the project").
The prior rendering for reference: