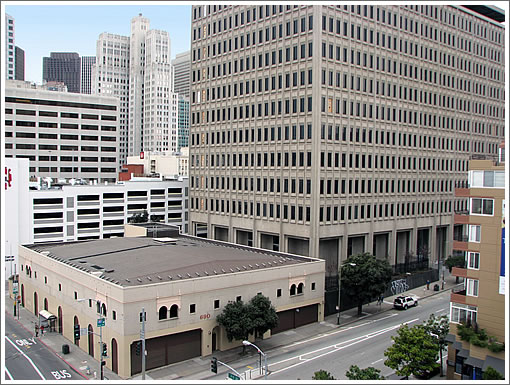 From the San Francisco Business Times:
The complex at 680 Folsom St., a property the city has targeted for the expansion of the Moscone Convention Center, has been deeded back to the lender in the latest of a string of high-profile commercial real estate defaults.
RREEF, a real estate investor based in San Francisco, deeded the property back to lender Wells Fargo in lieu of foreclosure, according to real estate sources. RREEF acquired the property in 2007, one of a series of acquisitions made in an investment partnership with CalPERS. Wells Fargo is in negotiations to bring in a new capital partner to replace RREEF.
RREEF and TMG acquired the two-building complex at Third and Folsom streets in 2007 for about $80 million. In April 2008, TMG and RREEF announced a $200 million renovation and expansion designed by Craig Hartman of Skidmore Owings & Merrill. The project would have increased the building to 505,000 square feet, with 440,000 square feet of office and retail. The project was derailed when the market collapsed in fall of 2008.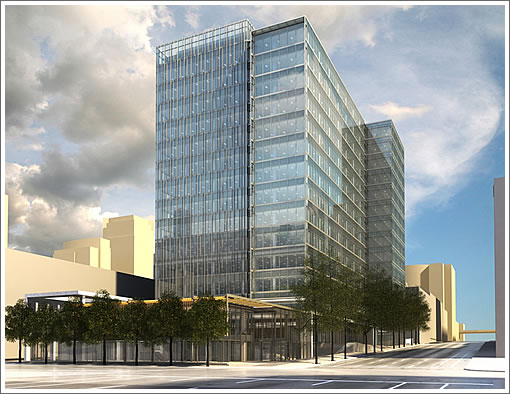 TMG maintains a minority interest in the property.
∙ Moscone growth site deeded back to bank [Business Times]
∙ From Renovation To Potentially Razed For 680/690 Folsom [SocketSite]
∙ Additional Details To Go With The Glassy Design: 680/690 Folsom [SocketSite]
∙ Wet Weekend Special (And Scoop): The Designs For 680/690 Folsom [SocketSite]