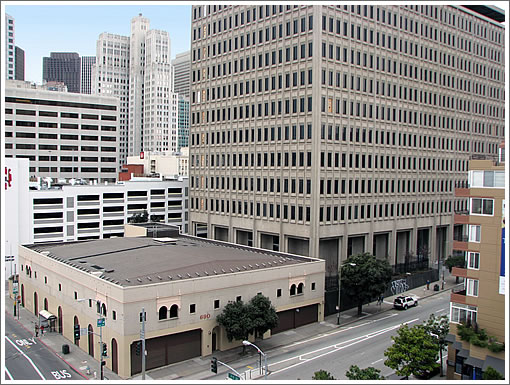 According to J.K. Dineen, TMG Partners' renovation and redesign of 680/690 Folsom might never see the light of day through those proposed glass curtain walls. Instead, the buildings could be razed to make way for a Moscone Center expansion.
While city officials are not ready to discuss the project in detail, officials involved in the discussions say the new below-ground convention center space would connect with the 650,000-square- foot Moscone Center South underground across Third Street. The complex would replace two existing office buildings owned by developer TMG Partners and financial partner RREEF, 680 Folsom St. and 50 Hawthorne St., as well as the Moscone Parking Garage at 255 Third St. In addition to the convention center and replacement parking, the new project could feature "two or three towers" above a podium.
The new plans are simply "exploratory" at this point. No word on how the proposed Museum of Performance & Design would fit into the mix.