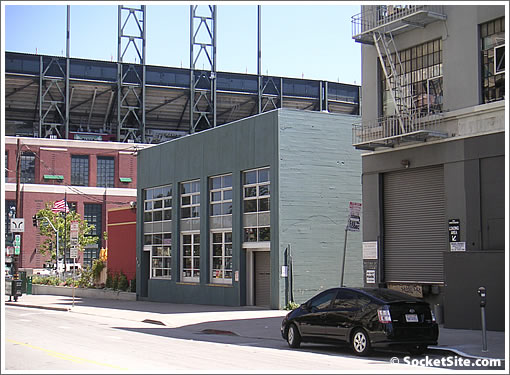 As the one-story-with-mezzanine, 25-foot high former warehouse at 750 2nd Street looks today above. As is proposed to replace the existing warehouse with an eight-story plus mezzanine, 95-foot mixed-use building under the new Eastern Neighborhoods Plan below.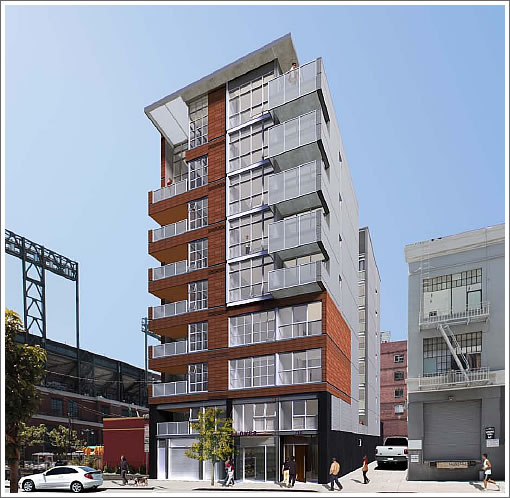 The proposed building would include up to 17 residential units (28,950 gsf), above a ground‐floor commercial space, and a ground‐floor garage with approximately 16 off-street parking spaces with stackers (4,487 gsf) for residents. Additionally, the project would provide approximately 2,891 gsf of private open space in the form of decks or balconies attached to 13 of the residential units.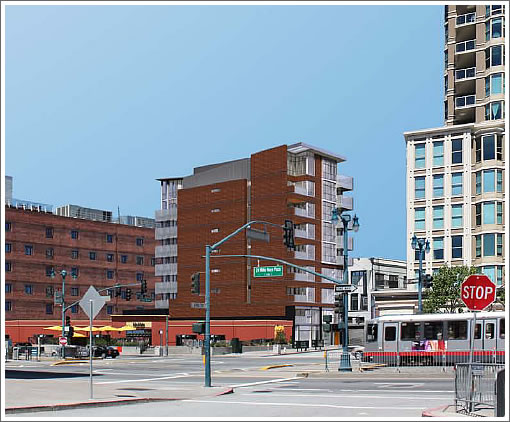 The project site is within the East SoMa Plan Area and under the recently adopted Eastern Neighborhood (EN) controls, project approval would proceed under Section 329, Large Project Authorization in Eastern Neighborhoods Mixed-Used Districts. The proposed project would require exceptions to certain requirements in the Mixed Use-Office (MUO) district, and to certain pre-existing zoning controls [formerly zoned M-2].
Design by Gould Evans Baum Thornley Architects. And targeting, at a minimum, LEED Silver certification.
∙ Eastern Neighborhoods/Candlestick Plans Yea! (Mirant Retrofit Nea!) [SocketSite]
∙ 750 2nd Street: Environmental Impact Report (EIR) [SFGov]