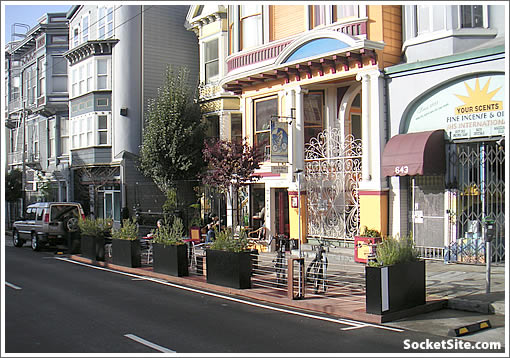 As the sun comes up, the police barricades around Mojo Café's parklet are down.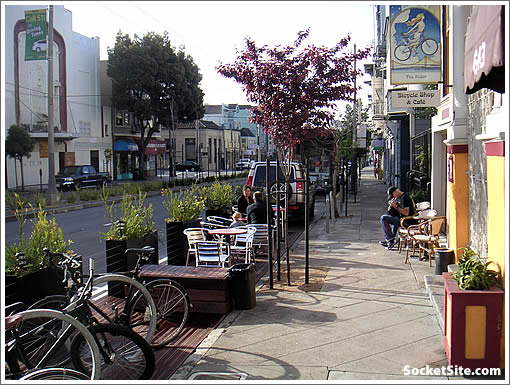 And in about an hour, Mayor Newsom will officially "unveil" the parklet, street improvements, and new median strip green along lower Divisadero.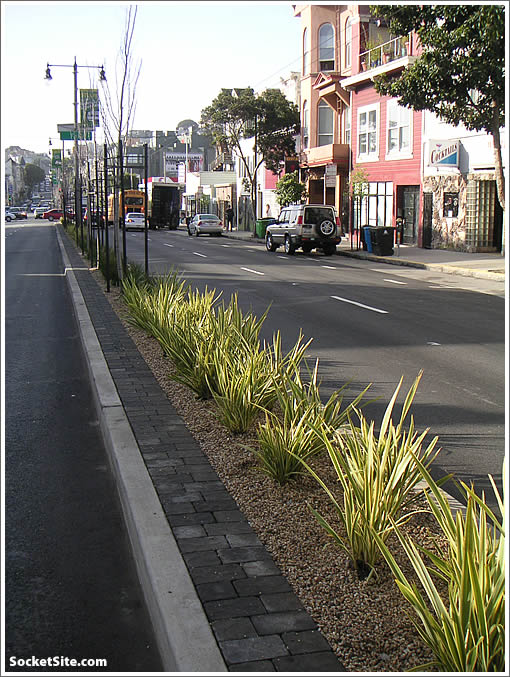 We give both initiatives two enthusiastic thumbs up. Perhaps even two snaps up in a circle.