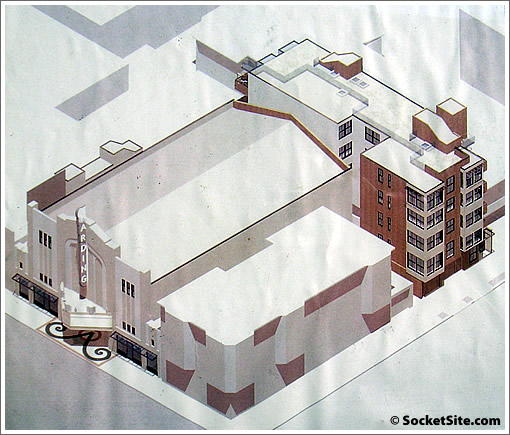 Last week a plugged-in tipster noted for sale signs had been hung, and this weekend 616 Divisadero (a.k.a. the Harding Theater) hit the MLS listed for $4 million.
In the words of another tipster, "After years of paying debt service and battling with the planning board, the developers of the Harding Theater on [Divisadero] have thrown in the towel…."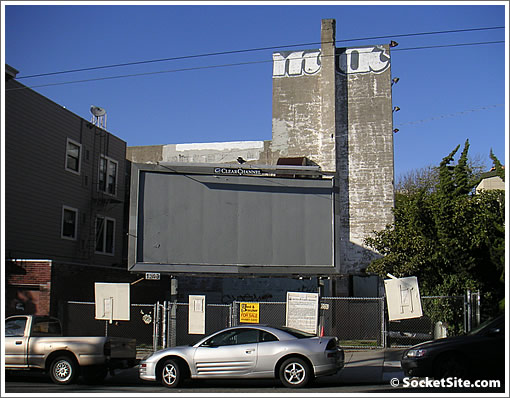 It appears that the decaying theater façade will be preserved for the foreseeable future and the auditorium, lobby and storefront spaces will remain unusable.
Oh, and the adjoining underdeveloped lot around the corned on Hayes should be safe from becoming eight homes for neighborhood residents, business patrons and taxpayers anytime soon.