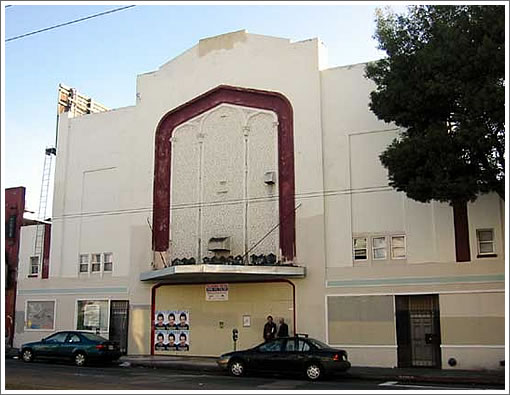 From the San Francisco Examiner:
A plan that would have largely gutted the historic Harding Theater and replaced it with retail stores and condos faces a setback after officials sided with dozens of people who asked for a more extensive review process.

The 75-year-old theater has been vacant for about five years….Owners of the building, near Divisadero and Hayes streets, are seeking approval of a plan that would leave the façade and elements of the interior intact, but replace much of the theater with retail, along with an eight-unit condo complex.

Friends of 1800, a neighborhood preservation group, appealed the Planning Department's [Mitigated Negative Declaration] and asked the Planning Commission for a full review. At Thursday's hearing, most speakers supported the appeal and all seven commissioners agreed, deciding a full environmental review of the project is due before any further decisions are made.
And from a plugged-in reader:
I live around the corner…and I want the damn thing gone. There are enough struggling small independent theaters around here that adding one more to the pile isn't going to help.

What divis needs is some new business growth, especially in the hayes to fulton section.

The problem is that those of us who would prefer to see it go aren't saying anything to anyone.