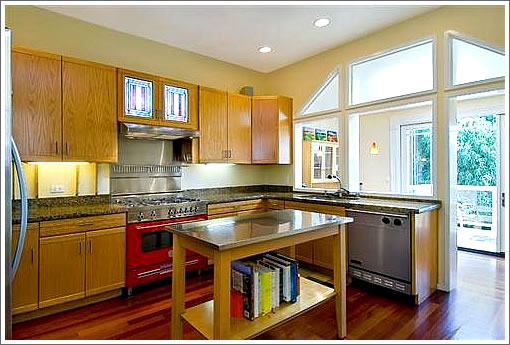 The kitchen has been rearranged a bit and a new red stove (a Bertazzoni we believe) installed since its purchase for $1,630,000 in September of 2006 (new above, old below).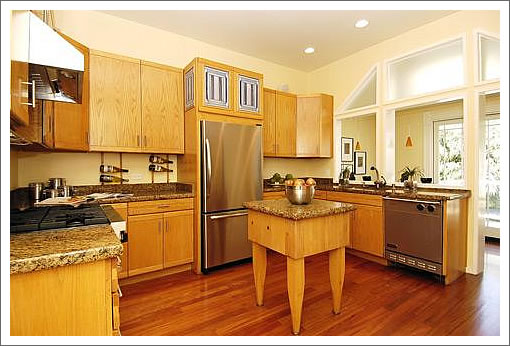 Other than that it's looking to be a rather "apples to apples" sale in the making for 1461 Sanchez as the single-family Noe Valley Victorian is asking $1,615,000 in 2010.
A show of hands from those who think Noe "peaked" in 2006?