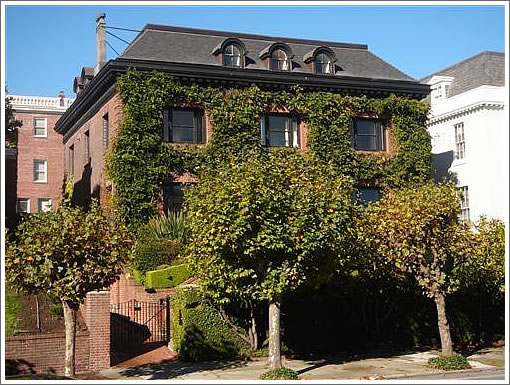 This past September Kirk Hammett's Pacific Heights "Monster" mansion at 2505 Divisadero came roaring back on the market at $8,995,000 having once sought $12,500,000 when first listed four years ago.
In contract within two months, the sale closed escrow on December 11, 2009 with a confidential sale price on the MLS. And as such, all MLS based reports and averages would have reflected a selling price of $8,995,000 (and an "official" 63 days on the market).
As a plugged-in tipster notes, however, the recorded sale price is now public. And the property actually sold for $7,600,000. Don't forget to adjust those industry stats and newsletters accordingly.