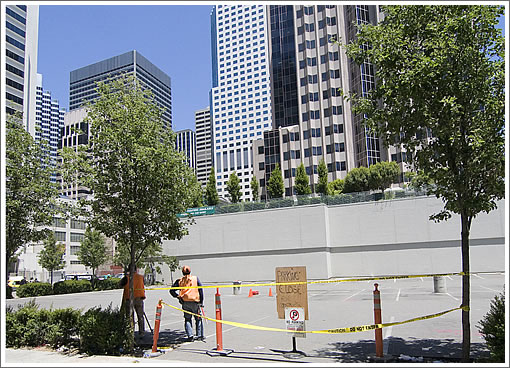 From a plugged-in reader:
I was reading the forum over at skyscraperpage.com and it seems that 535 Mission is preparing to break ground. The parking lot is now closed and a few workers were on site. Can anyone confirm? Photo is courtesy of Downtown Dave at Skyscraperpage.com….
In other words, is it about to get even louder inside Salt House at lunch?
UPDATE (6/18): From a seriously plugged-in reader: "The workers onsite are surveyors starting to put up the "grid lines" Should see dirt moving real soon."