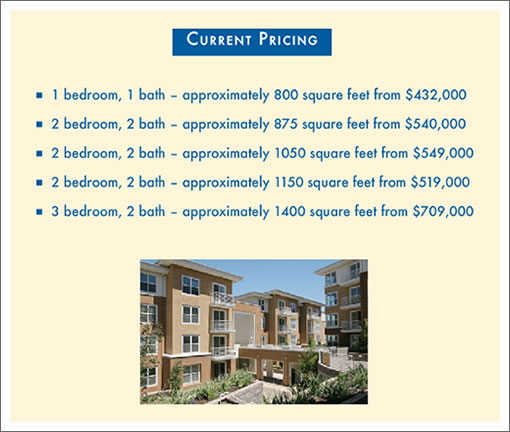 While we often note the first few resales in a new development as a measure of open market value, here's a new twist: the first short sale (as far as we know).
SHORT SALE. Gorgeous 3BR/2BA 1 year new condo at Candlestick Point, a beautiful gated community. Inviting living room/dining area combo has interesting outlook to the ballpark and water. Good-sized bedrooms and two baths with ample closet space. Two decks for lounging and outdoor enjoyment. 2 parking spaces. One of the few units with 2nd parking space.
Our initial thoughts from afar (and original pricing for the development).
UPDATE: From a plugged-in reader: "There was another unit @ CP that was sold at public auction it was listed in the high threes and ended up selling in the high fours it was a 2 brm unit."
∙ Listing: 401 Crescent Way #4109 (3/2) – $579,000 [MLS]