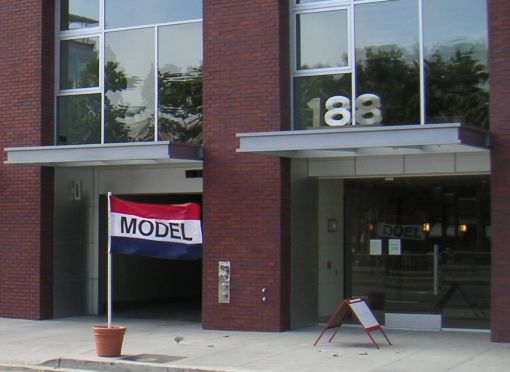 The links are ours; the words are from a plugged-in tipster:
First, you are right on, they have sold 12 units with the last two sales coming in the last few weeks. What is not public knowledge, however, is that five of those sales are units that have been, as your site pointed out earlier, retained for investment purposes but marked as sold for marketing purposes.

So they have sold seven units in six months, and that was before all the news of the market going south and before 200 units come on-line at 170 off Third. Their new strategy is to aggressively lease up the back of the building. They are going floor by floor, starting at the bottom. They are also trying to lease the penthouses.
And if you've been plugging in, this new development shouldn't catch you by surprise. If not, however, perhaps this will serve as a wake-up call (on a number of different levels).