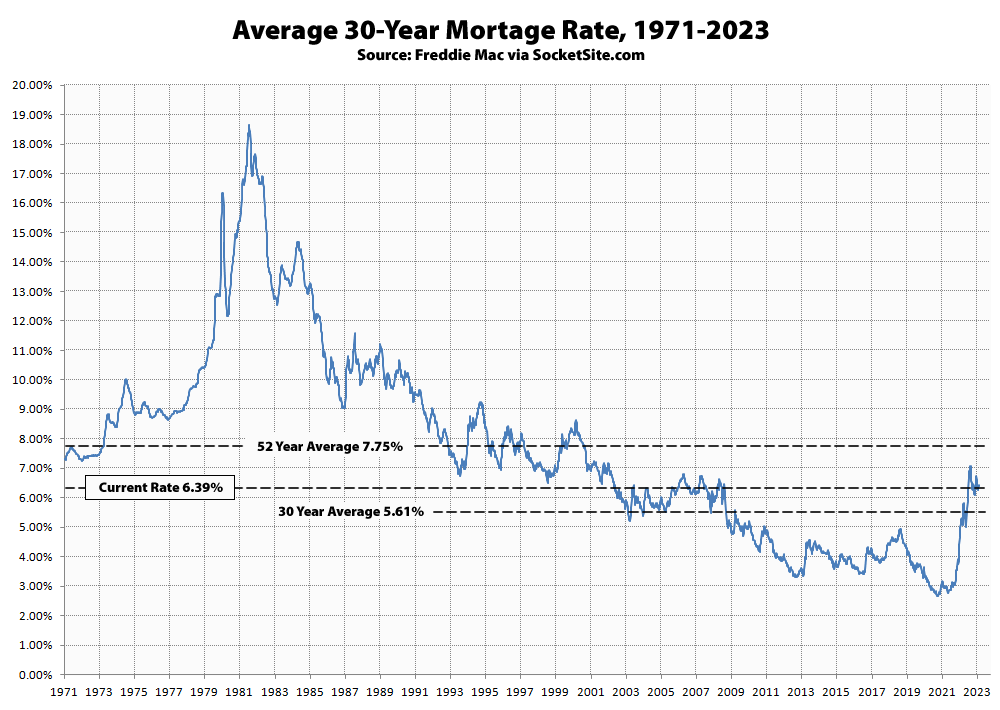 The average rate for a benchmark 30-year mortgage inched back up 4 basis points (0.04 percentage point) over the past week to 6.39 percent, which is 114 basis points and roughly 20 percent higher than at the same time last year.
At the same time, credit availability has dropped back down to a decade low, jumbo-conforming spreads have narrowed with lender appetite having dropped, risk premiums are on the rise, and the probability of an easing by the fed continues to drop as well, with the odds of another rate hike having jumped to 30 percent.
And for those who have been holding on to some bad forecasting and "reporting" that was making the rounds late last year and continues to be regurgitated, keep in mind that Freddie Mac's updated forecast, which didn't make as much of a splash in the industry press or agent newsletters, calls for the 30-year rate to average over 6 percent through the 4th quarter of this year, which shouldn't catch any plugged-in readers, other than the most obstinate, by surprise.