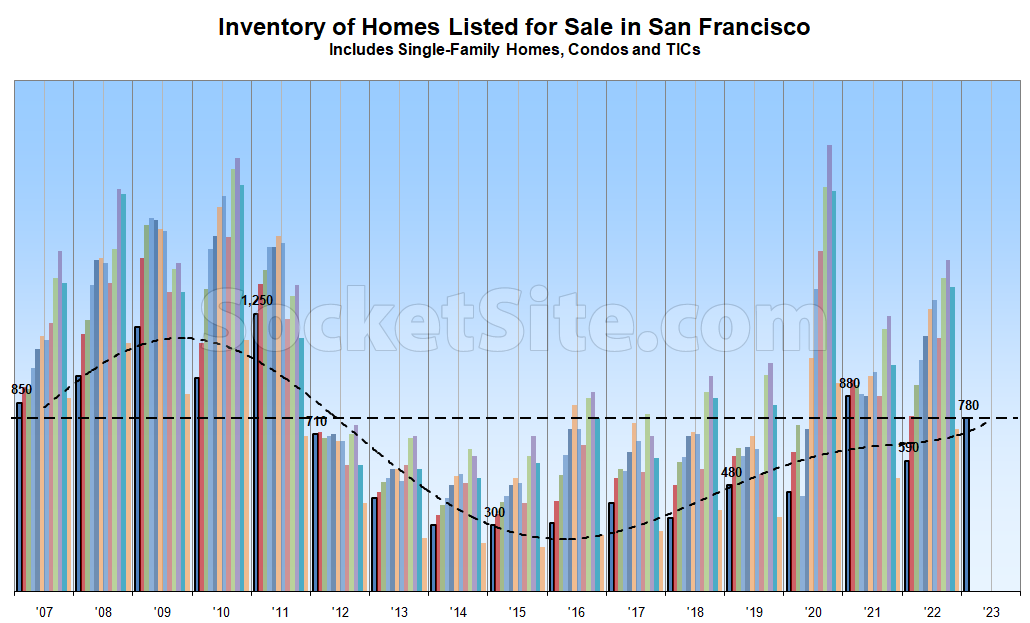 The net number of condos and single-family homes listed for sale in San Francisco has started its seasonal climb, ticking up a little over 21 percent over the past two weeks and poised to climb.
As such, listed inventory levels are starting the year around 20 percent higher than in early 2022 and 75 percent higher than average over the past decade, driven by a pronounced slowdown in sales activity versus a jump in new listings, at least to date.
Expect inventory levels to continue to tick up over the next few weeks and then jump in February/March, with properties that failed to sell at the end of last year re-listed anew and new listing activity climbing as well, the absorption of which should provide some key insight into the lasting impact of higher rates. We'll keep you posted and plugged-in.