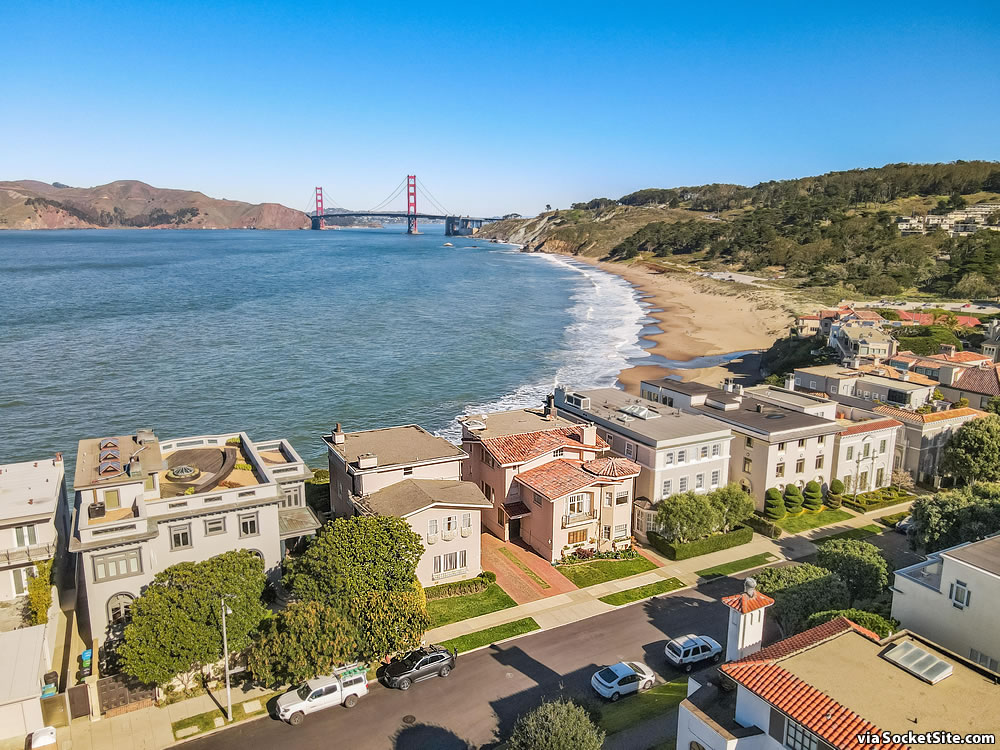 With permits to demolish the existing 3,600-square-foot home at 178 Sea Cliff Avenue and build a modern new 8,000-square-foot home on the site having survived a challenge, been approved and recently issued, plans to demolish the adjacent home at 170 Sea Cliff Avenue and build a similar, but slightly larger, new home on the neighboring lot have now emerged.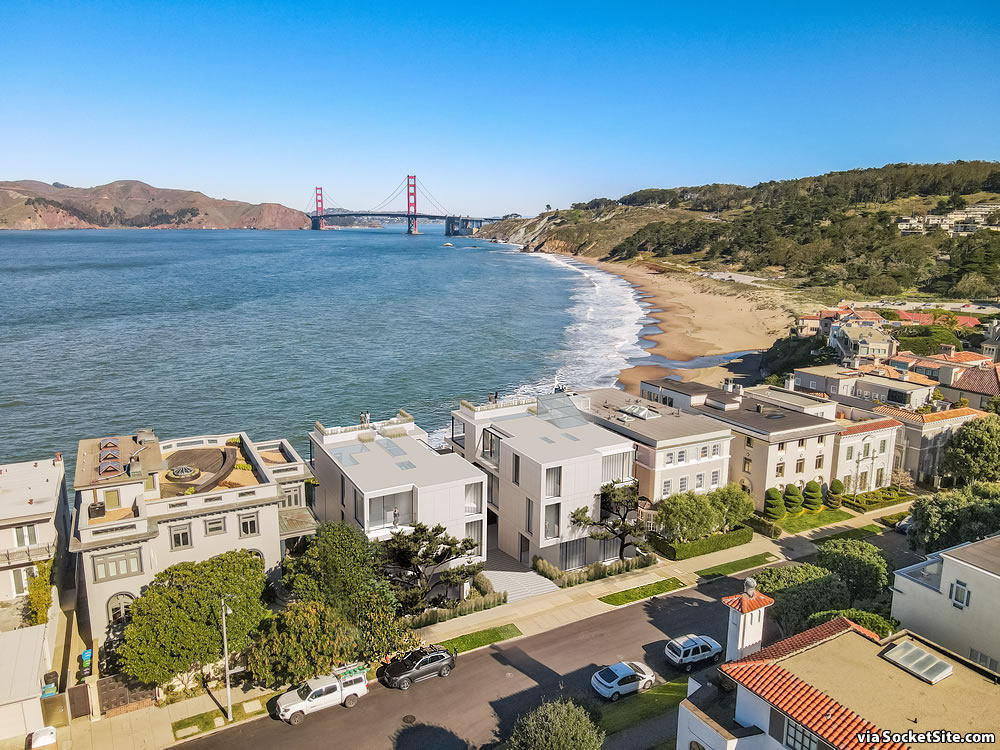 As designed by Mark Cavagnero Associates, the proposed three-level home to rise up to 40 feet in height on the 170 Sea Cliff parcel, which doesn't include a new basement level, would yield around 8,500 square feet of conditioned space, with another 2,500 square feet of storage, parking and other unconditioned space, including an enclosed pool but not the expansive rear deck, roof deck and multiple balconies.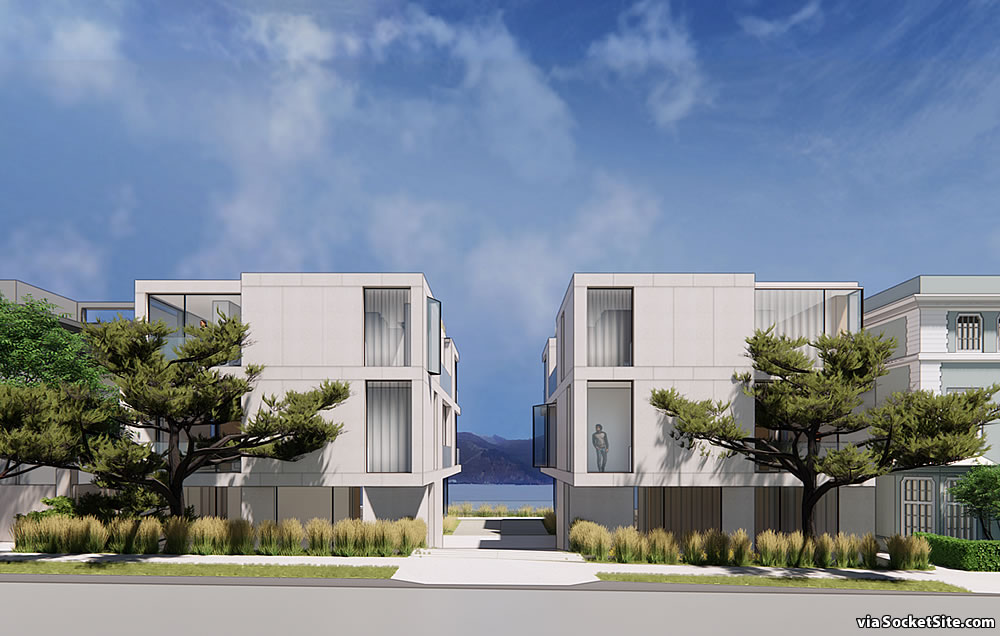 As with the now fully permitted home to rise next door, access to the underground garage for 170 Sea Cliff would be accessed by way of a hidden lift at the end of the shared curb cut/driveway.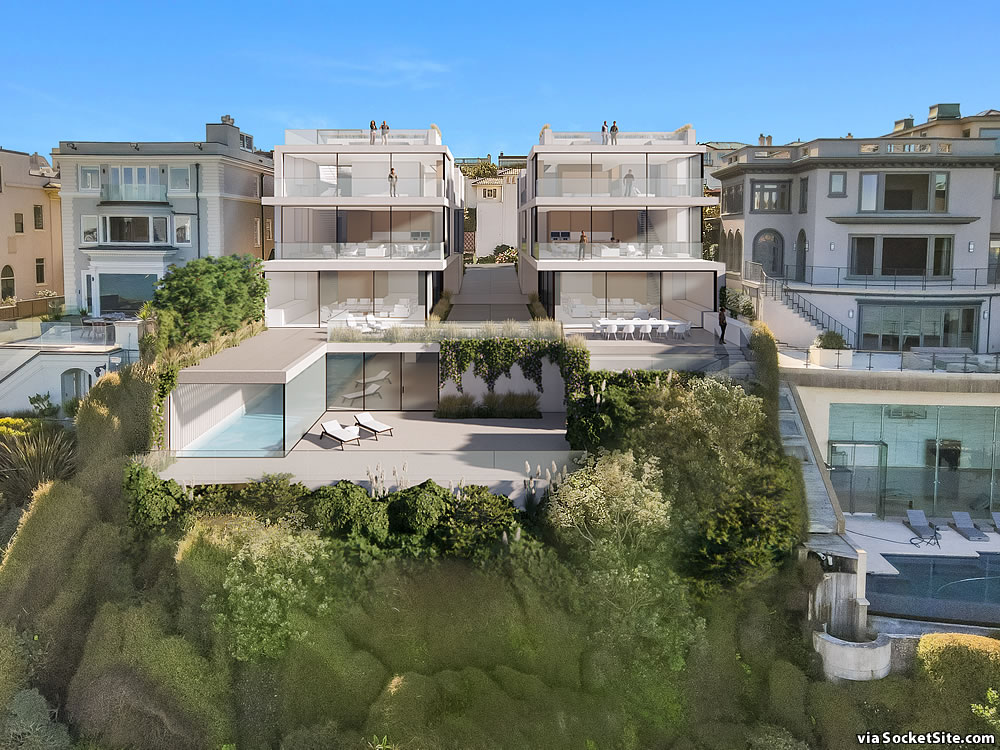 And yes, the two homes would make for a rather spectacular compound, particularly as rendered. So be extra nice over the next couple of years, we'll keep you posted and plugged-in.