Plans to raze the little retail building at 105 Turk Street and shutter the adjacent parking lot are in the works. And as envisioned by the Smith Group for Veritas Investments and roughly rendered below, an 18-story building would be entitled to rise up to 177 feet in height upon the 111 Turk Street site.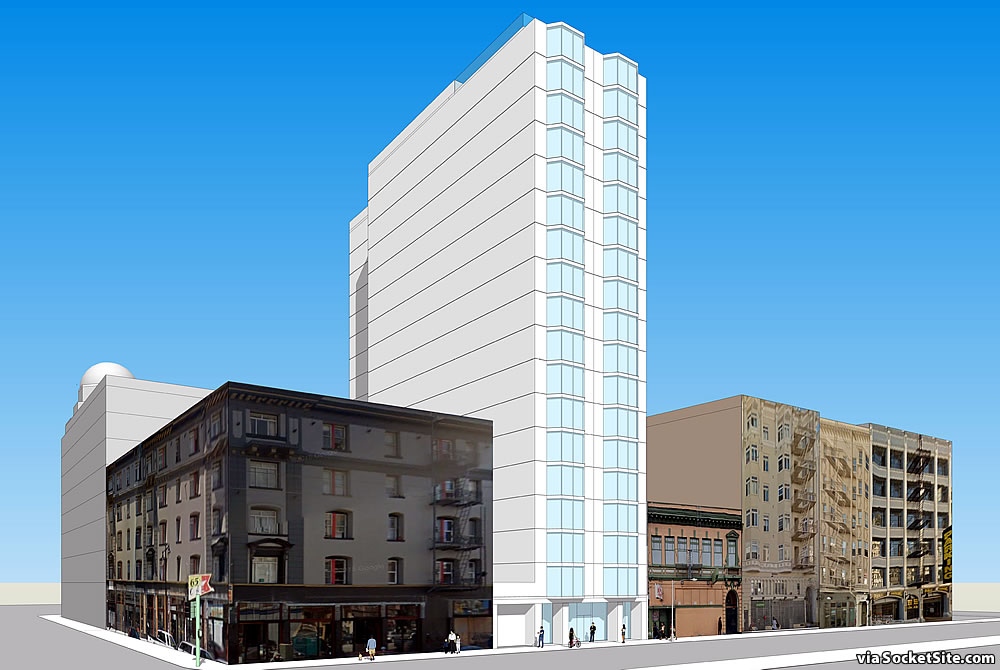 The development would yield 116 apartments as proposed, a mix of 62 studios, 12 junior one-bedrooms, 12 ones, 18 twos and 12 threes, leveraging California's Density Bonus law for the density of the development as proposed and with a 3,900 square foot open space on the tower's roof for the building's future residents.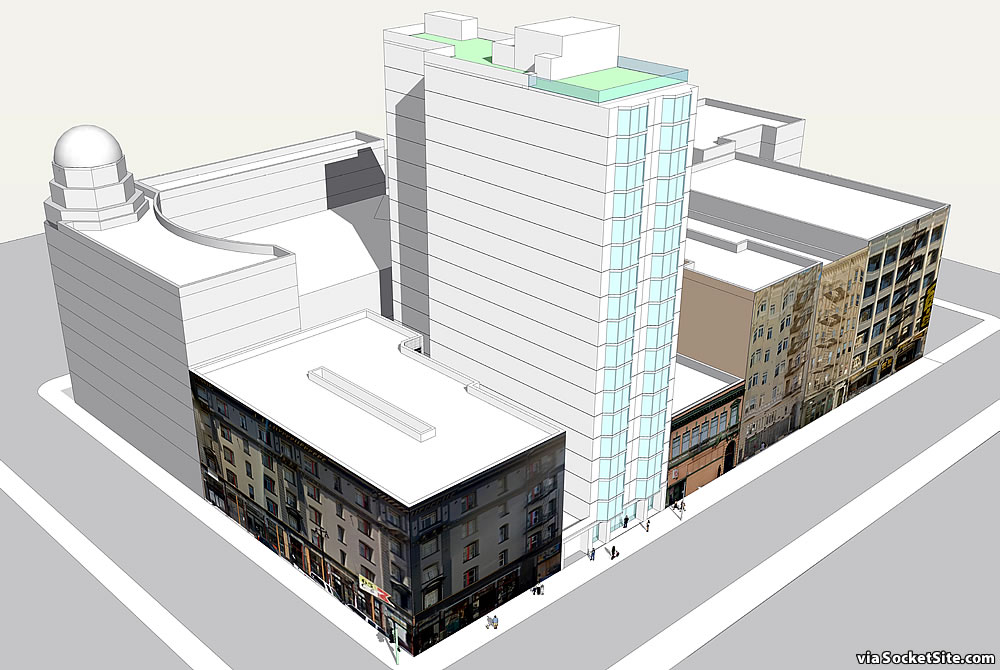 And while the rendering might seem to include a garage entrance and perhaps some retail space, it doesn't.  We'll keep you posted and plugged-in as the plans progress.