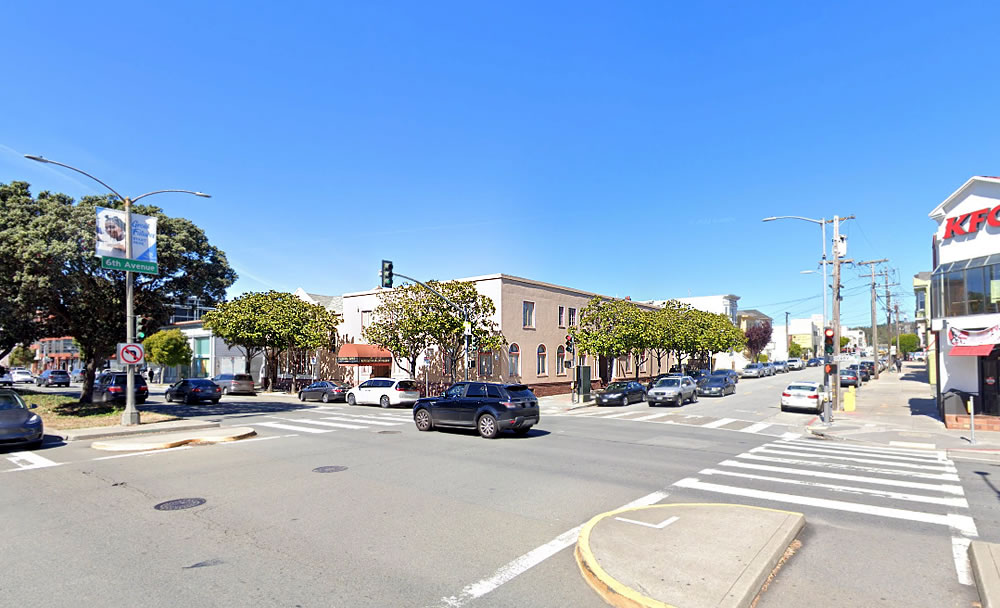 As we noted in response to a reader's query as to what's actually in the pipeline for the Inner Richmond, a 7-story building is slated to rise on the shuttered Ashley and McMullen-Wing Sun Funeral Home site, on the northwest corner of Geary and 6th Avenue.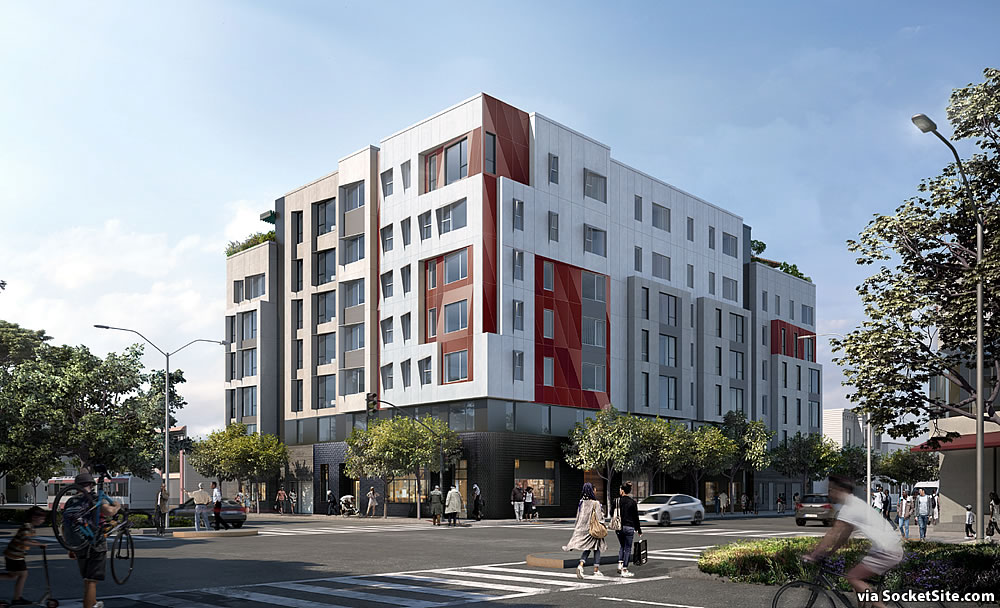 As designed by Y.A. Studio for an affiliate of the Tenderloin Neighborhood Development Corporation (TNDC), the bonus-sized and priority development, per former Mayor Lee's Executive Directive 13-01, will yield 98 units of below market rate (affordable) senior housing on the 4200 Geary site.
While currently owned by the 4200 Geary Associates L.P., which is the aforementioned affiliate of the TNDC, the City and County of San Francisco is slated to acquire the site and finance the development, after which the site will be leased back to 4200 Geary Associates, which will oversee the development and operations of the building, the permits for which are close to being issued.