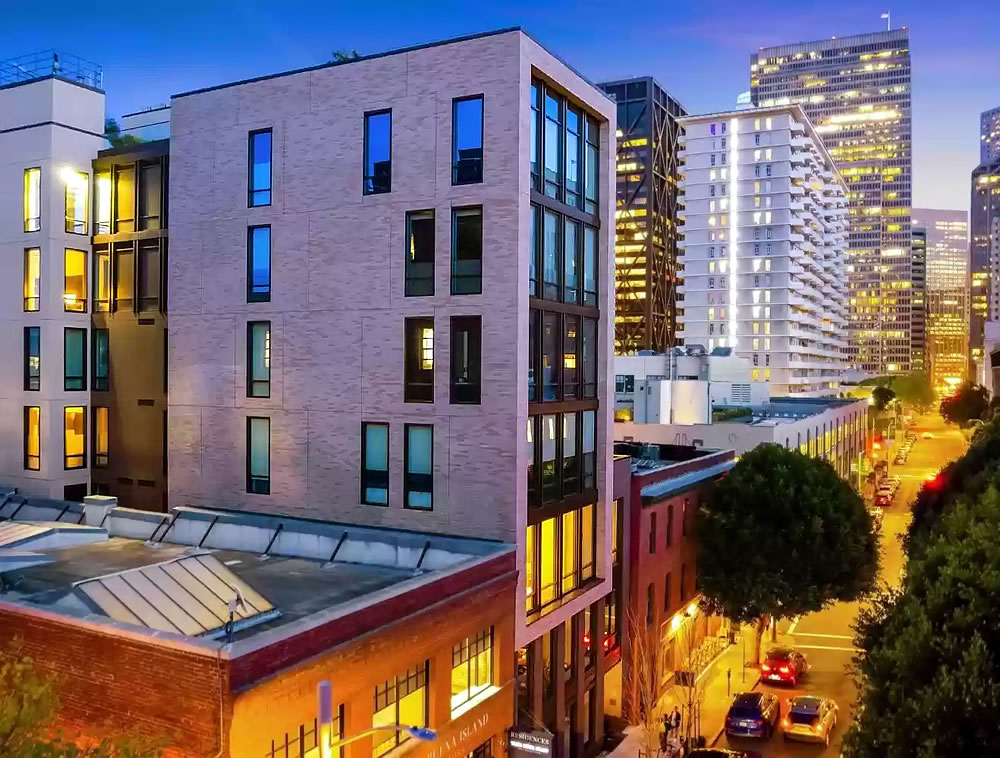 Purchased for $2,305,000 in February of 2019, the two-bedroom, two-bath unit #3G at 288 Pacific Avenue, across from The Battery in Jackson Square, returned to the market priced at $2,538,000 [in June of last year], a sale at which would have represented total appreciation of 10.1 percent for the "meticulously maintained" luxury unit since the first quarter of 2019 or just 4.3 percent per year.

In addition to 11-foot ceilings in the main room, the 1,301-square-foot condo is outfitted with floor to (near) ceiling windows, wide plank European oak flooring, custom oak cabinetry, and a parking space in the building's garage.

And having been relisted anew for $2,350,000 [in February], the asking price for 288 Pacific #3G has just been reduced to $2,285,000, a sale at which would be considered to be "at asking" according to all industry stats, despite being 10 percent below last year's asking price and expectations, and down $20,000 on an apples-to-apples basis.
Further reduced to $2,185,000 and relisted anew with "1" day on the market this past June, the sale of 288 Pacific Avenue #3G has now closed escrow with a contract price of $2,000,000, down 13.2 percent from the first quarter of 2019 on an apples-to-apples basis. And yes, the widely misreported Case-Shiller Index for "San Francisco" condos was up 15.0 percent over the same period of time.