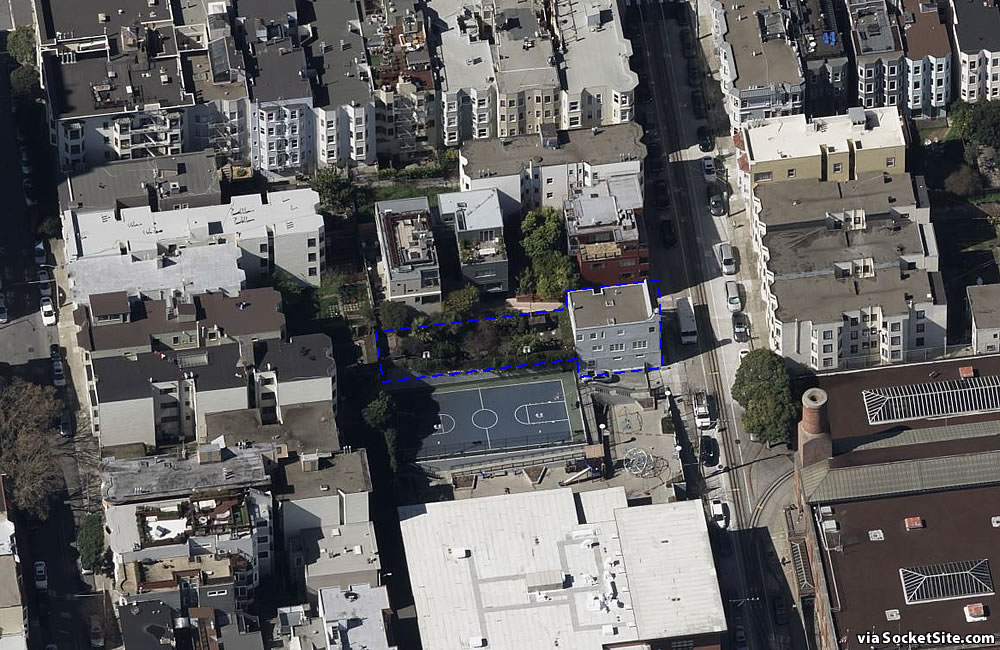 Challenged by neighbors and the City alike, albeit for very different reasons, plans to double the size of the 2,200-square-foot Nob Hill home which sits on the front of a 3,571-square-foot lot at 1151 Washington Street, adjacent to the Betty Ong Recreation Center's playground, have been shelved.  And significantly bigger plans for the site have now been drawn.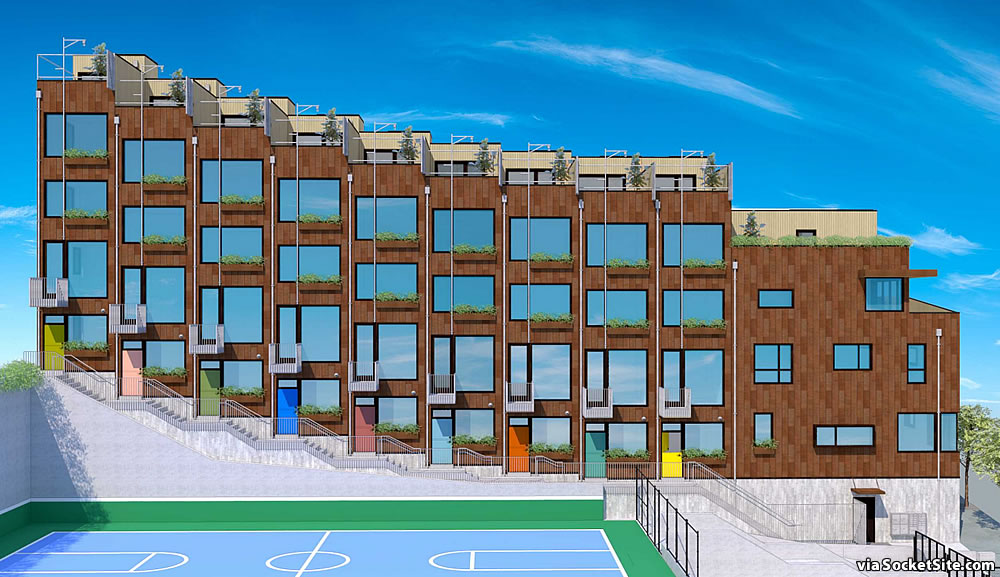 As designed by MACY Architecture, the new plans for the site would yield ten (10) four-story townhomes, not including their penthouse levels and walled roof decks, with a 2,065-square-foot, three-bedroom unit fronting Washington and nine 939-square-foot, two-bedroom condos behind.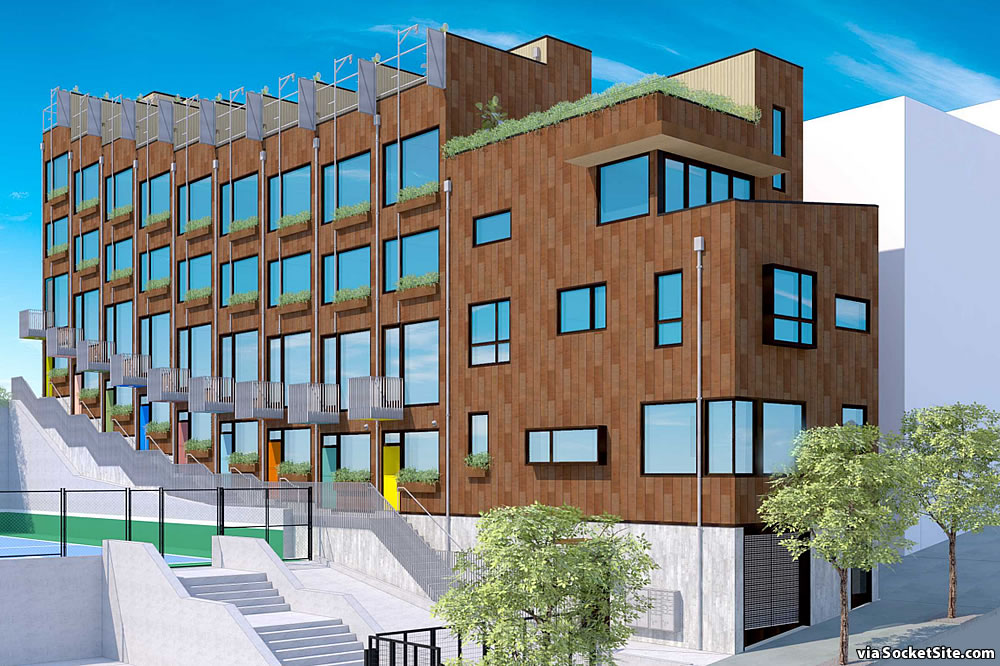 The project as proposed would technically rise up to 40 feet in height across the site, which is zoned for 65 feet, but the "40 foot" height doesn't include the penthouse levels and deck walls which rise another 10 feet in height and the project team is planning to leverage a State Density Bonus to entitle the development as proposed, much to the chagrin of the uphill neighbors, particularly for the owners and occupants of 1155 Washington Street (which was built to the property line at the rear of the site).
We'll keep you posted and plugged-in.