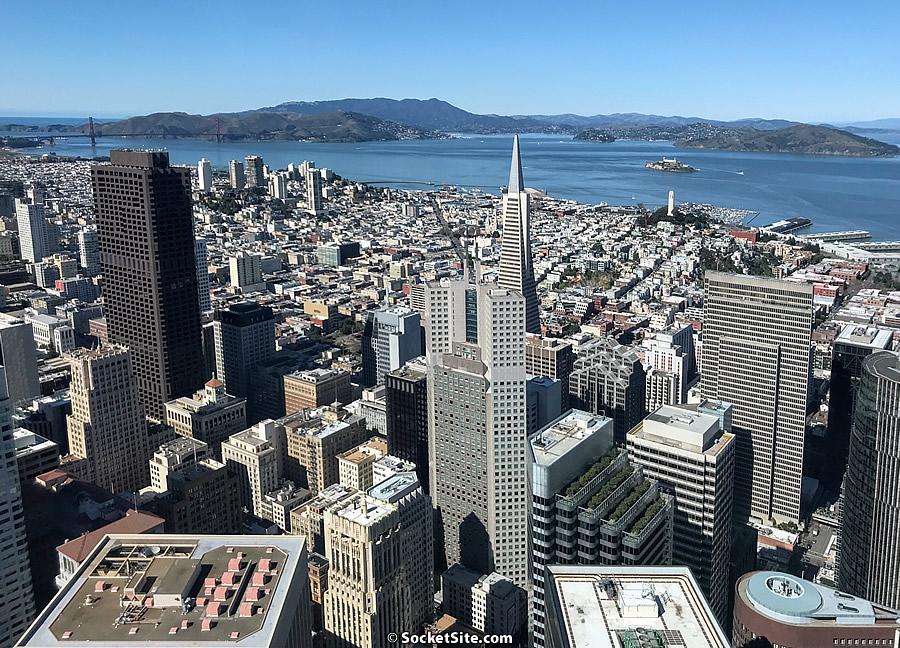 Having slipped around 2 percent in February, the weighted average asking rent for an apartment in San Francisco ticked back up around 2 percent in March to $3,400 month, which was 11 percent higher than at the same time last year.
That being said, the average asking rent in San Francisco is still 17 percent ($700) lower than prior to the pandemic and 24 percent ($1,050) below San Francisco's 2015-era peak, with the recovery for two-bedroom units, the average asking rent for which had dropped to around $3,500 early last year and has since ticked back up to around $4,000 a month, outpacing the recovery for both larger and smaller units but still 10 percent below pre-pandemic levels and 20 percent below peak.
At the same time, the number of apartments listed for rent in the city, which peaked in the fourth quarter of 2020 and has since been ticking down, is now a few percentage points below pre-pandemic levels but with 16,000 fewer people in the labor force and 20,000 fewer people employed, none of which should catch any plugged-in readers by surprise.
Our analysis of the San Francisco market is based on over 150,000 data points going back to 2004 that we maintain, normalize and index on a monthly basis.  We'll keep you posted and plugged-in.