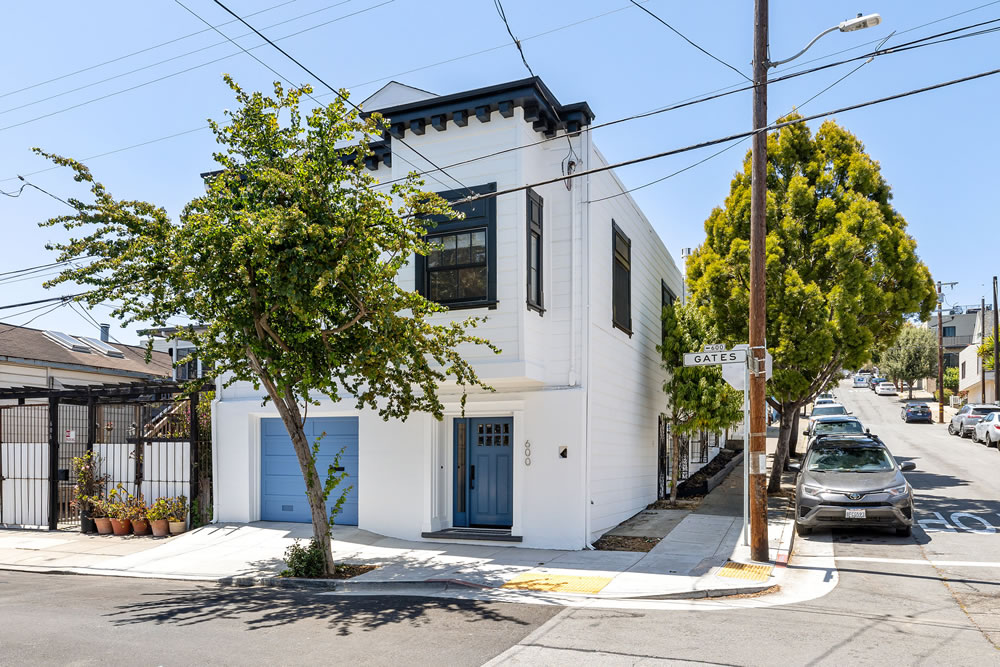 Taken down to the studs and completely renovated in 2016, the 4-bedroom Bernal Heights home at 600 Gates Street hit the market priced at $1.699 million that May and sold for $1.720 million that August.
The "luxurious, comfortable home" features an open lower level with a separate entry, wet bar and full bath; an open kitchen and great room above; a main suite with a private rear deck; and a one-car garage with room for a workshop and direct entry into the home.
Having returned to the market priced at $2.095 million, or just $815 per square foot, last July, reduced to $1.995 million in September, and then lowered to $1.945 million in October, a sale at which would have represented total appreciation of just 13.1 percent since the third quarter of 2016 on an apples-to-apples basis, 600 Gates has just been relisted anew for "$1.595 million," a sale above which would be considered to be "over asking!" according to all industry stats and perhaps a "top overbids!" report or two.
If you think you know the market for Bernal Heights homes, now's the time to tell.  And yes, the Case-Shiller index for single-family home values in "San Francisco" is "up over 50 percent!" from August of 2016 to today.