Drafted back in 2017, a formal application to move forward with the redevelopment of the Hayes Valley "Days Inn" site at 465 Grove Street, between Gough and Octavia, has been submitted to Planning.
As proposed, the existing 41-room hotel would be razed, along with the adjacent duplex at 477 Grove Street, and a new 4-story, 105-room boutique hotel would rise up to 45 feet in height across the site, along with two replacement residential units, a new restaurant/retail space, and a basement garage for 20 cars.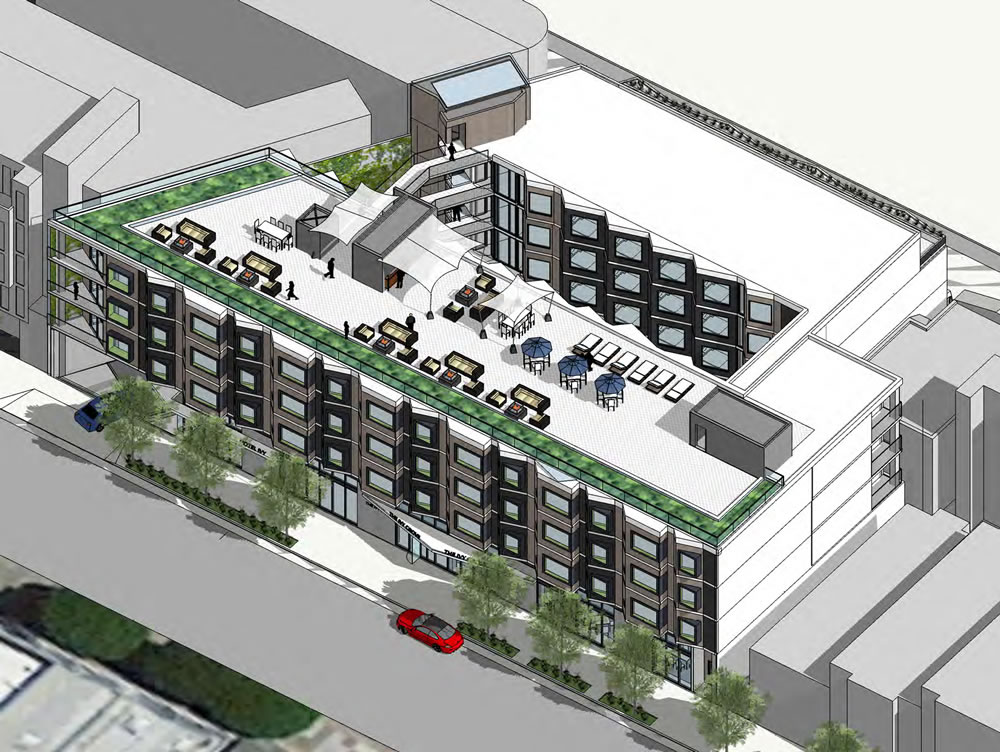 We'll keep you posted and plugged-in as the plans progress.