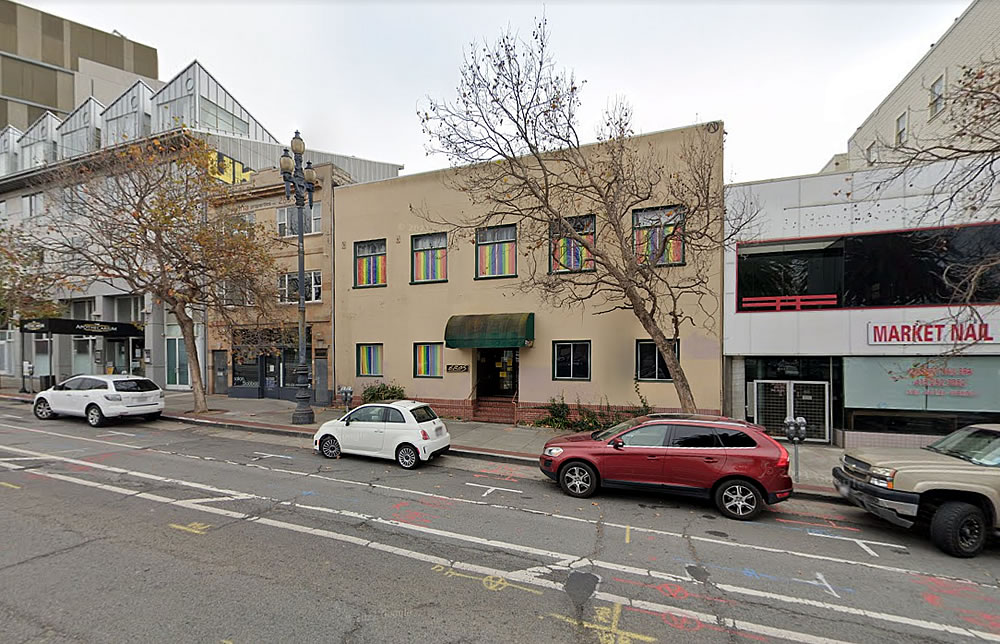 Plans to raze the recently shuttered Eros bathhouse building at 2051 Market Street, which was sold for $3.6 million in September of 2020, are in the works. And if entitled, a 7-story residential building could rise up to 85 feet in height upon the Market Street site.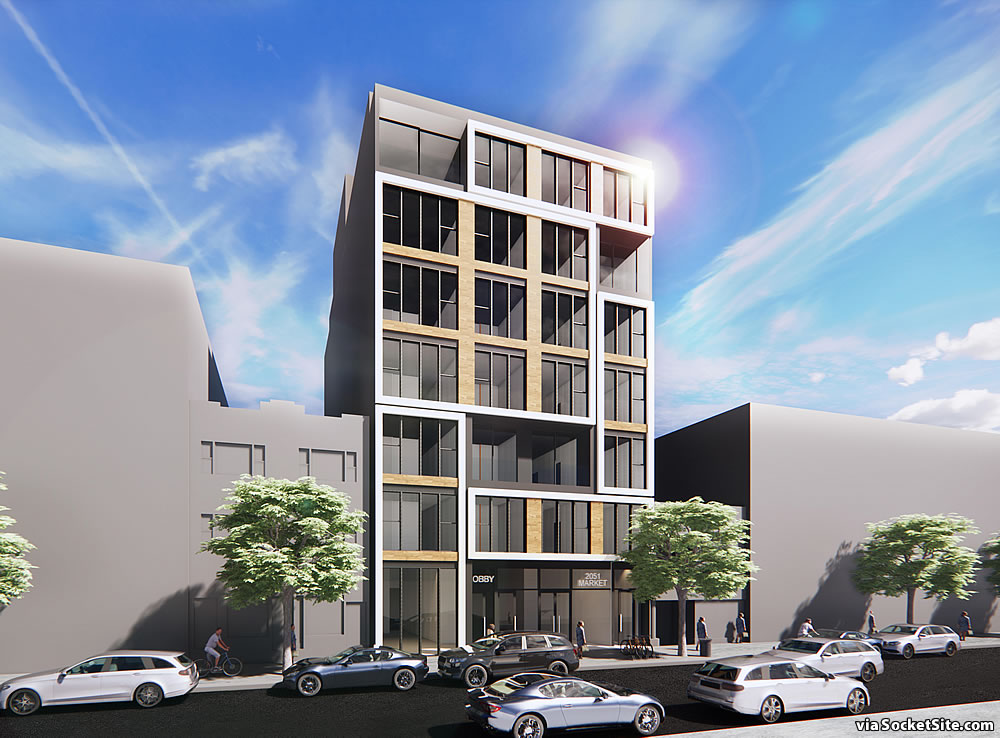 As designed by Winder Gibson Architects for the 2051 Market Street LP, the proposed development would yield 29 residential units, with 16 one-bedrooms and 13 twos; a 1,900-square-foot retail space on the building's ground floor; and a 1,500-square-foot roof top deck for the building's residents.
And while the site is zoned for development up to 85 feet in height, it's not zoned for the density as designed.  But the project team is planning to leverage a Density Bonus for the 29 units as proposed.