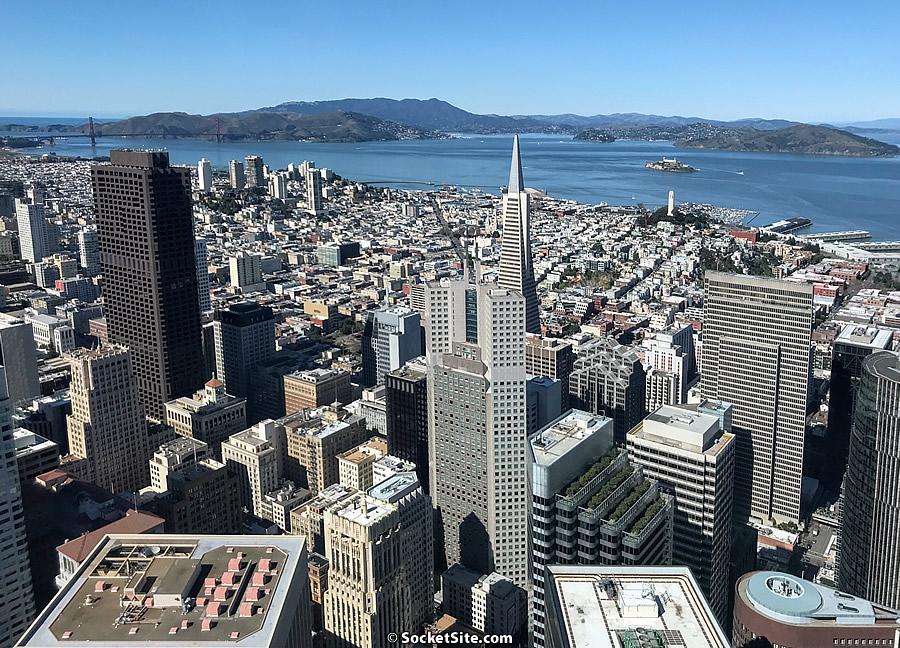 The weighted average asking rent for an apartment in San Francisco ticked down another percent over the past month to $3,325. But as we noted last month, asking rents in San Francisco typically tick down in the fourth quarter with a seasonal slowdown in the market. And in fact, while rents were running 3 percent higher, on a year-over-year basis, last month, they're now 5 percent higher than at the same time last year and the number of units listed for rent in the city dropped 20 percent over the past month and is down 60 percent, year-over-year.
All that being said, the average asking rent in San Francisco still nearly 19 percent ($775) lower than prior to the pandemic and 25 percent below (its 2015-era) peak, with the average asking rent for a one-bedroom in the city hovering around $2,800, which is 20 percent below pre-Covid levels and down over 23 percent from peak.
And once again, while a drop in rents was to be expected, based on typical seasonality, a typical slowdown should mute expectations for a full-blown rebound and rapid rise in rents.
Our analysis is based on a subset of (well) over 100,000 listings going back going back to 2004 that we maintain, normalize and index on a monthly basis (or weekly when volatility is up). We'll keep you posted and plugged-in.