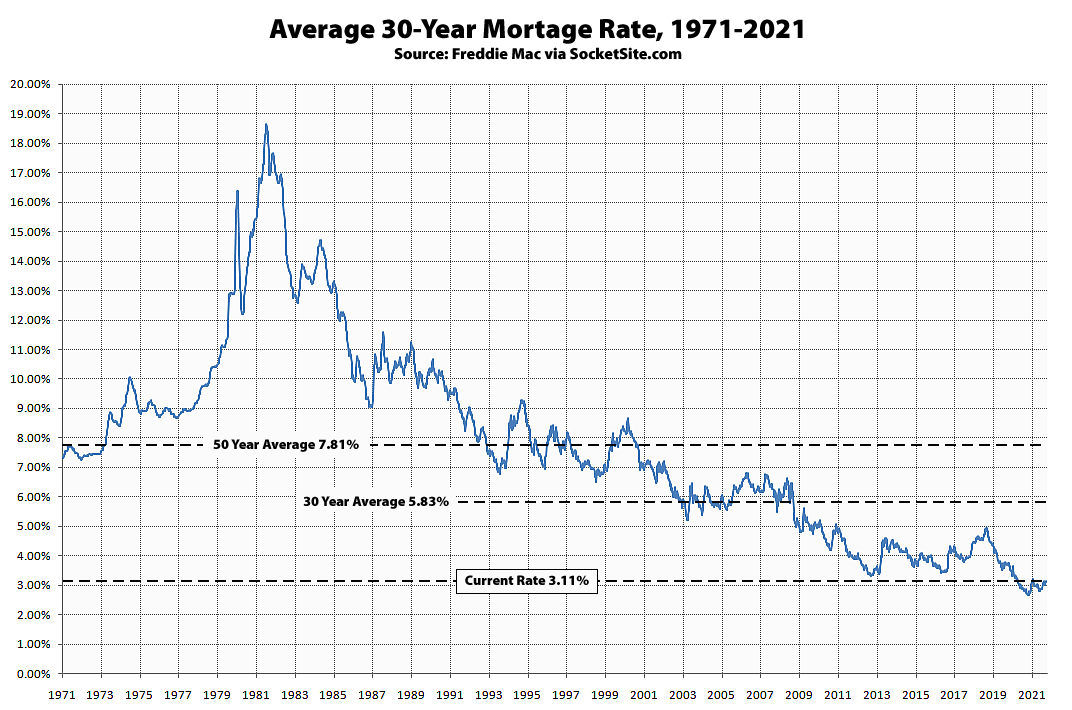 The average rate for a benchmark 30-year mortgage inched up 1 basis points (0.01 percentage points) over the past week to 3.11 percent, which is 40 basis points above its mark at the same time last year.
As such, the average 30-year rate is now 46 basis points above its all-time low 2.65 percent, which was recorded earlier this year, but 272 basis points, or over 50 percent less expensive, than average over the past 30 years.
And while the yield on the 10-year treasury, which drives the 30-year mortgage rate, has been little changed over the past couple of days, pressure on the Fed to raise rates sooner, rather than later, is continuing to build and Federal Reserve Chair Jerome Powell appears to be positioning for a faster taper of the Fed's market support and subsequent rate hike.