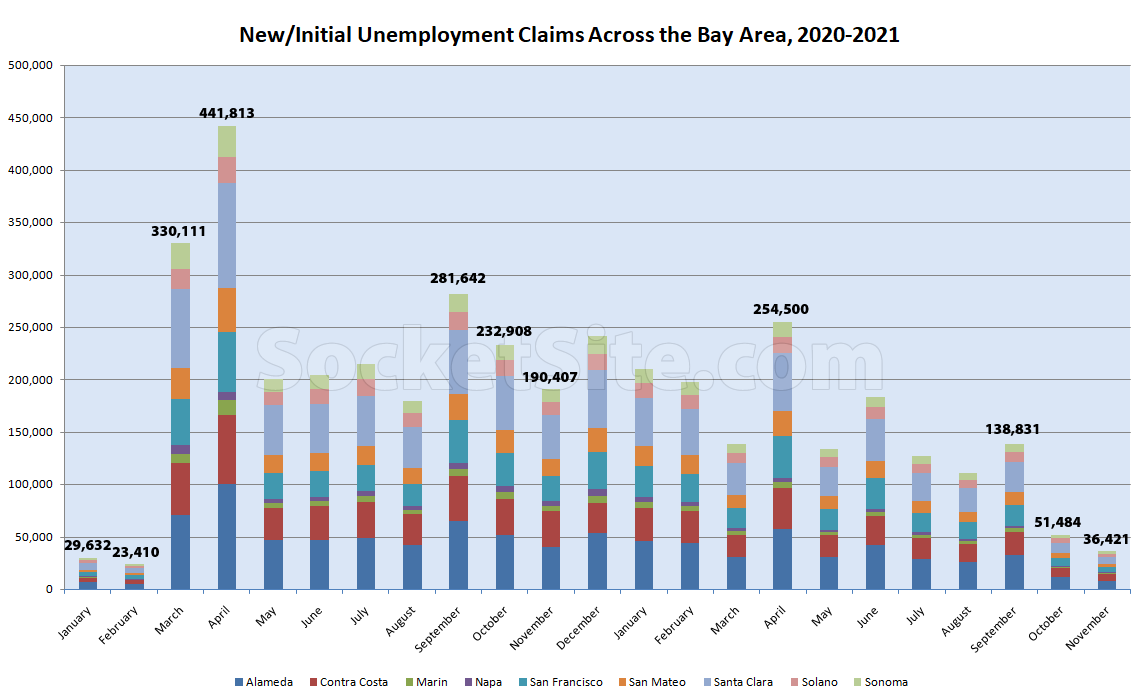 Having dropped to a pandemic-era low of 51,484 in October, the number of new unemployment claims filed across the Bay Area fell to 36,421 in November, which was within 40 percent of pre-pandemic levels and down from an average of nearly 200,000 new claims a month since March of last year.
The number of new/initial unemployment claims filed for San Francisco proper, which had been averaging around 3,500 a month prior to the pandemic, dropped to 4,913 last month versus an average of over 18,000 new claims per month in the third quarter of this year.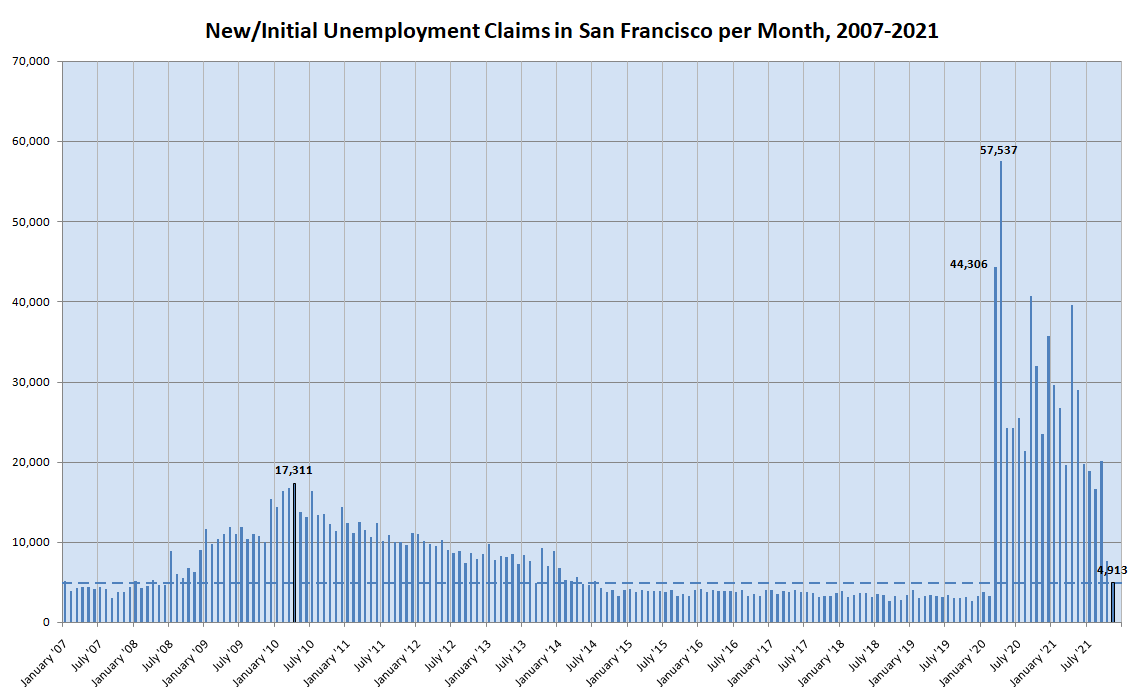 All that being said, there are still 24,000 fewer employed people in San Francisco than there were prior to the pandemic and 18,300 fewer people in the labor force. And while the average number of new COVID-19 cases diagnosed in San Francisco had dropped to around 50 a day at the end of November, case rates spiked early last week and the rolling 7-day average, which has already ticked up to 88, is on pace to hit 300 a day by the end of the year.