While local bridge traffic is back to around 90 percent of its pre-Covid volume, BART ridership is still down by nearly 80 percent and weekly office attendance within the San Francisco Metropolitan area – which includes Alameda, Contra Costa, Marin, San Francisco and San Mateo counties – is still under 30 percent, according to the latest re-opening report from San Francisco's Office of the Controller and Economic Analysis.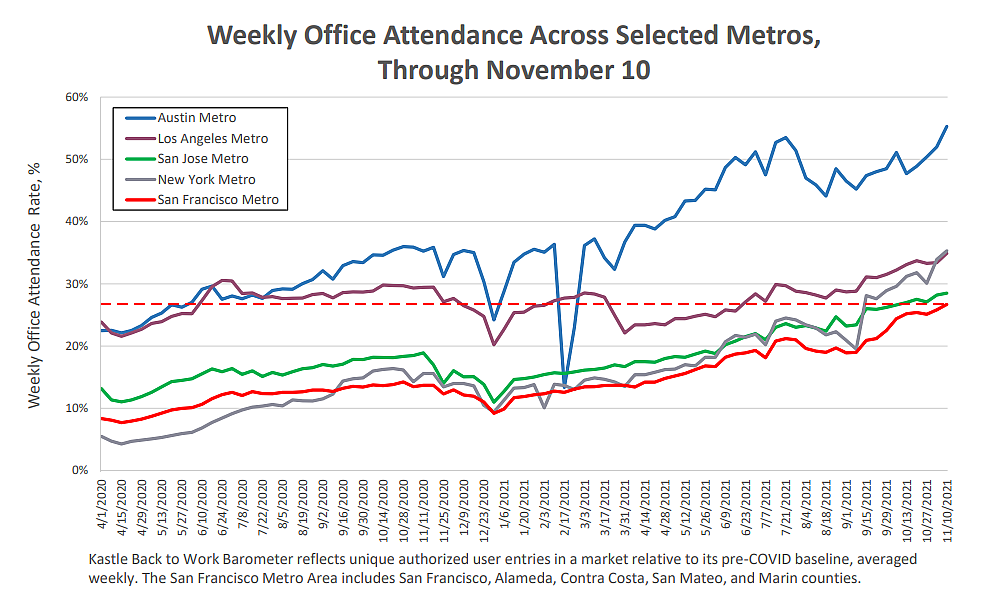 That being said, there are 31,500 more employed residents in San Francisco than there were at the same time last year and the unemployment rate in the city has dropped to 3.9 percent, as we outlined last week.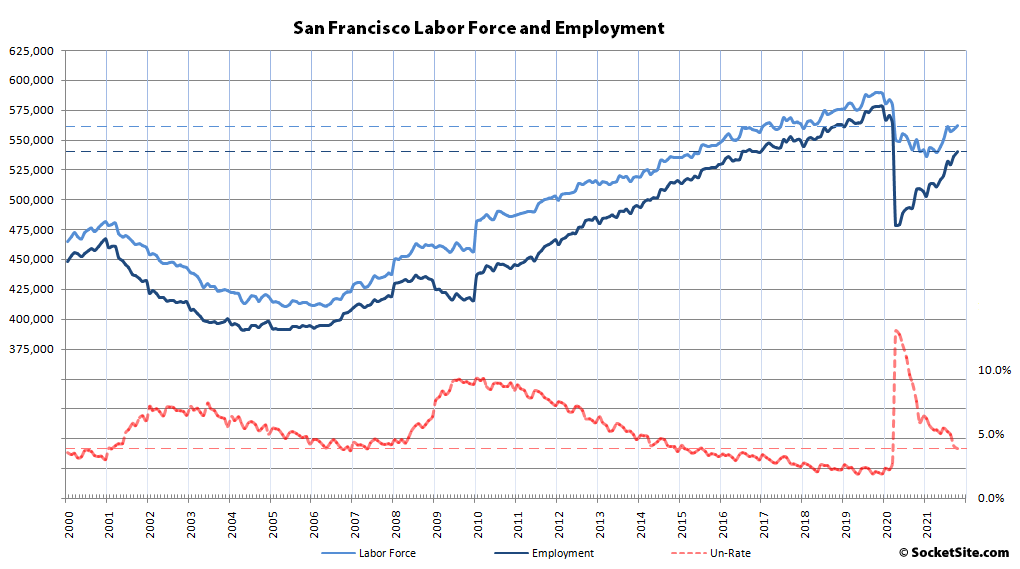 But there are still 30,600 fewer employed people in San Francisco than there were prior to the pandemic and 21,800 fewer people in the labor force, which has stalled the recovery in rents. And while the lifting of international travel restrictions two weeks ago should give the local hospitality sector and employment a boost, the average hotel occupancy rate in the city has yet to climb back over 50 percent and the average daily rate, which was averaging over $300 prior to the pandemic, has been hovering around $180 per night.