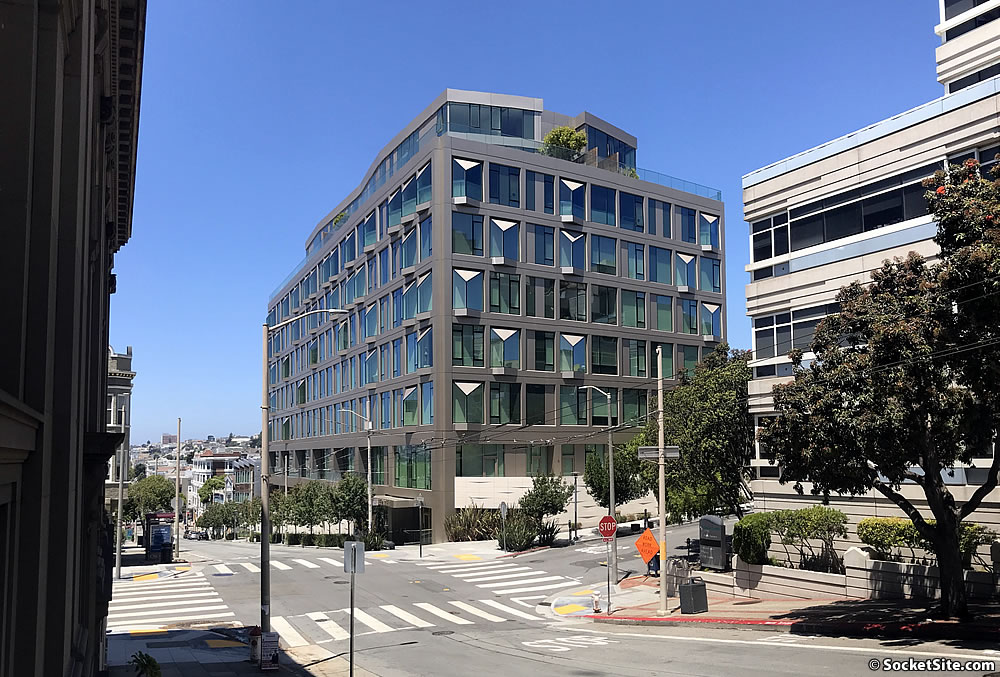 Purchased for $2.8 million, or roughly $2,113 per square foot, in May of 2017, the two-bedroom, two-bath unit #503 in The Pacific at 2121 Webster Street returned to the market priced at $3.295 million this past August.
The 1,325-square-foot unit features "high ceilings, custom light fixtures, power-operated shades, air-conditioning, ultra-luxury bath and kitchen faucets, walls and counters of majestic stone, and in-home laundry," along with secured parking in the building and access to a penthouse-level library and rooftop terrace.
And the re-sale of 2121 Webster Street #503 has now closed escrow with a contract price of $3.4 million, or roughly $2,566 per square foot, representing total appreciation of 21.4 percent for the high-end Pacific Heights condo since the second quarter of 2017 or average annual appreciation of 4.6 percent.
The the Case-Shiller index for Bay Area condo values was up 15.3 percent over the same period of time.