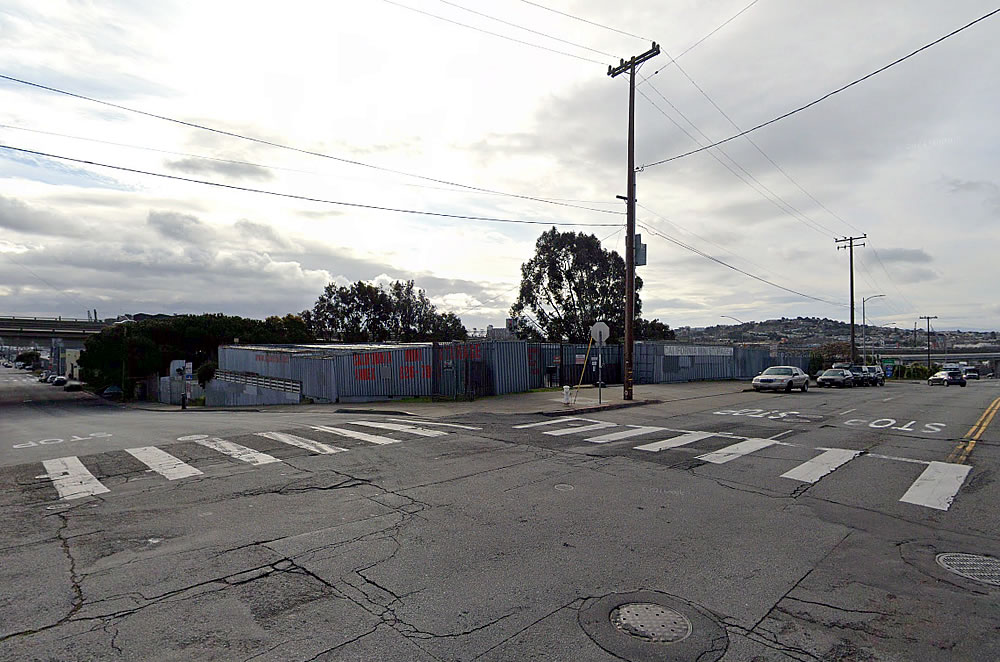 Plans to disassemble, remove and otherwise demolish the California Mini Storage shipping container site at 1111 Pennsylvania Avenue are in the works. And as designed and newly refined by Workshop1, a 4-story building could rise up to 65 feet in height across the site, which is zoned for Production, Distribution and Repair (PDR) uses, at the base of Potrero Hill.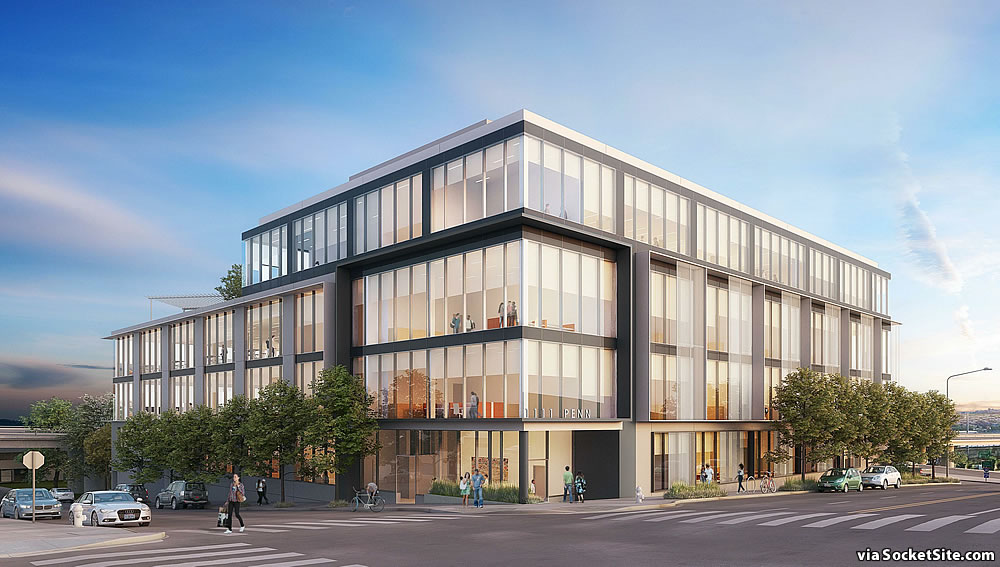 The development as proposed would yield 144,000 square feet of non-life sciences laboratory, testing, research and accessory office space, with a two-level basement garage for 20 cars and 56 bikes and a 16,800-square-foot rooftop terrace to the east.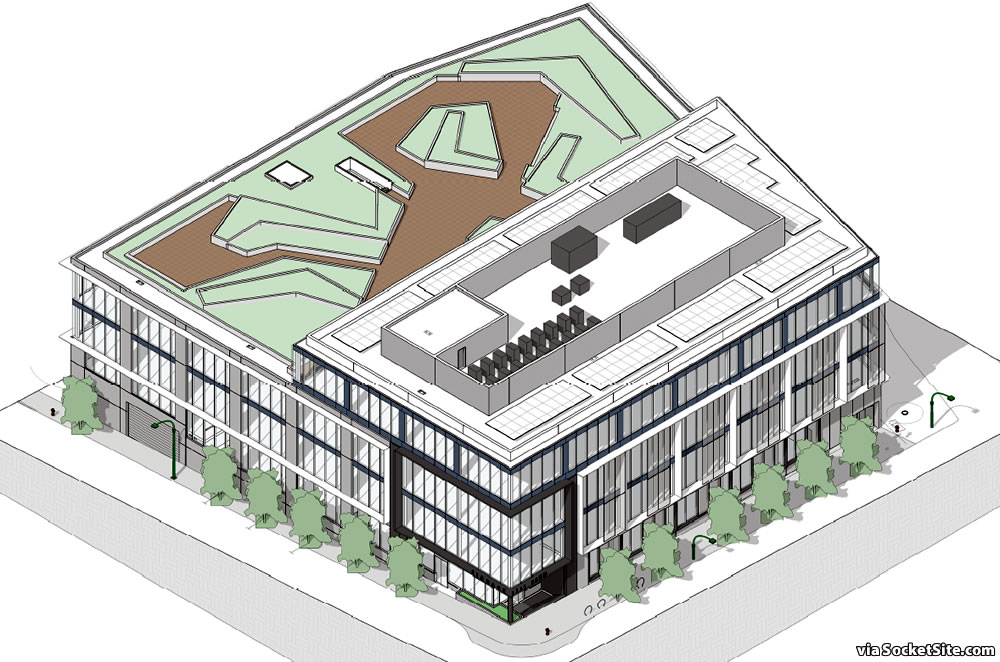 And the project, which would take around two years to complete, has just been granted a Preliminary Mitigated Negative Declaration with respect to its potential environmental impacts, which is a good thing if you're the developer and obviates the need for a lengthy environmental review. Permits for the project have been requested as well.